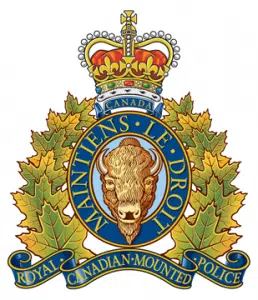 The Wood Buffalo RCMP is looking for public's help in locating a vehicle which was part of a collision involving an pedestrian.
Police were sent out to a site of a collision at the East exit of the Tim Horton's on Thickwood Blvd shortly after 2 p.m. on Tuesday.
A 26 year old female was crossing the street where she was struck by a Black Chevrolet four door truck being driven by a Caucasian male.
This individual then left the scene without stopping while the victim only suffered minor injuries and did not need to be transported to the hospital.
The RCMP is encouraging anyone with any information to call them at 780-788-4000, or you can contact Crime Stoppers by phone at 1.800.222.8477 is you wish to stay anonymous.