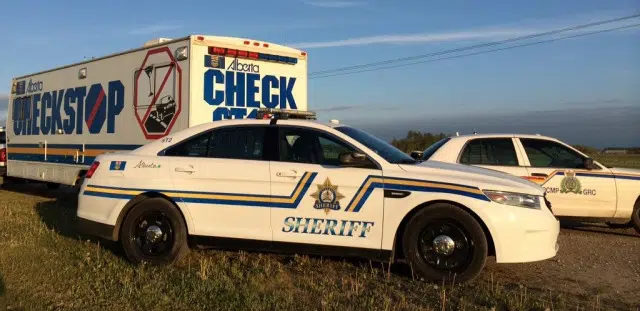 A 25 year old Fort McMurray man is facing several charges after a routine checkstop on the weekend.
The Wood Buffalo Integrated Traffic Unit was conducting an Alberta Checkstop on Eagle Ridge Boulevard Friday night into Saturday morning.
Just before one Saturday morning a vehicle was stopped with four occupants.
A hand gun could be seen in plain view on the floor next to the front passenger and all four occupants were arrested.
Police say Cody Slade was charged with several offences including possession of a weapon for a dangerous purpose, unauthorized possession of a firearm and possession of property obtained by crime.
Slade and the other three occupants were later released by police.