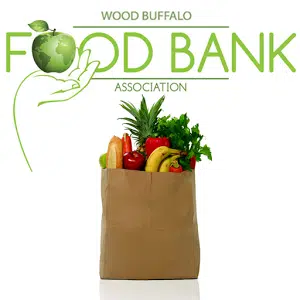 Since the Food Bank re-opened they have continued to hand out food hampers with no conclusion in sight. As of right now they have donated 4,915 hampers helping families settle back in as part of the fire relief efforts across the community.
In total they have helped 7,144 individuals and 2861 households. 29% of the individuals are under 18 years of age with 6% over the age of 60. 94% of the people using their services are new while 61% are returning on a weekly basis.
These numbers have already totaled the amount of hampers the Food Bank handed out in 2015.
"In any given month we would serve 450-500 households, we've served 2861 households which is three times what we would normally serve over a two month period," said Arianna Johnson Executive Director of the Wood Buffalo Food Bank.
With the added strain and work load on the employees the bank will now only be handing out 150 hampers a day. Since they have started to incorporate the limit there's been very few days that they have had to close early. This has happened many times before where they had to close their doors around 1:30 p.m.
They have been working on an altered weekly format instead of the appointment-based monthly format they were accustom to before the wildfire and evacuation. They will be continuing this until September 1st. where they can assess their situation on a case by case basis.
Donations have been coming in from other food banks across the nation as well as organizations from the community. Just recently the food bank received a $25,000 donation from the Royal Canadian Legion Branch – 165, here in Fort McMurray, to help buy more perishable foods. $9,000 a week is being spent just on these perishable goods.
"We will be working with our provincial association to go back to talking to the Red Cross about what our long term needs are and how we'll deal with continued impacts on our services because of the fires in the long-term, with long-term to us being 3-5 years," said Johnson mentioning the future plans could be for the Food Bank.
Even though many donations are being handed out to the WBFB, they wants to remind everyone that they are still in need of more donations to help with the influx of people using their facilities.
For those who are in need of food they can head down to the Food Bank which is located on 10117 King Street.