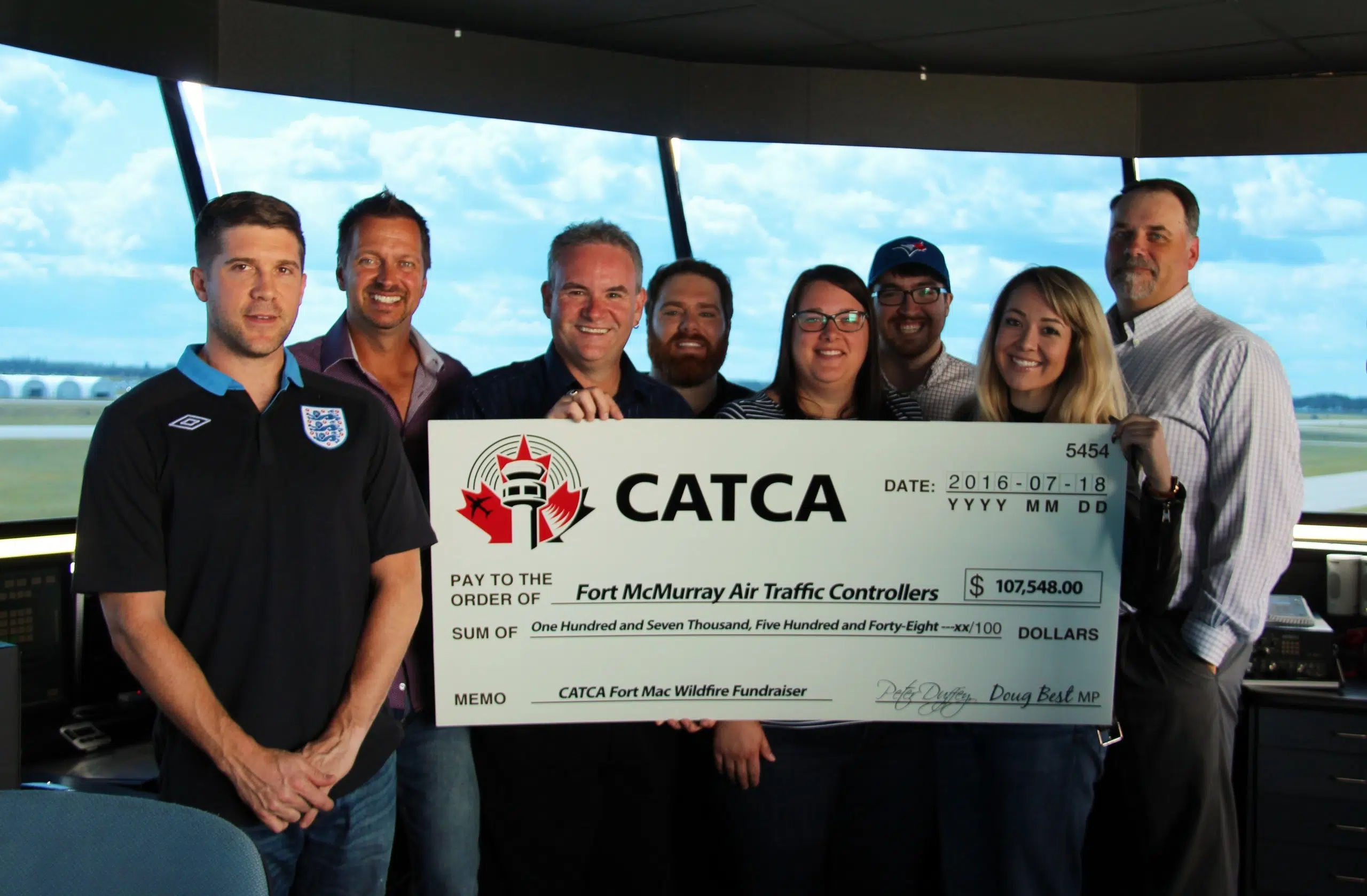 Air traffic controllers across the country are making a sizeable donation to the relief efforts in Fort McMurray.
More than $107,000 was raised through donations to aid affected members. Over $53,000 was raised solely from colleagues across the nation with NAV Canada matched the donations 100 percent.
"Several Go Fund Me pages were set up and we we're really not expecting any of this, nobody in Fort McMurray knew about this until roughly a week later," said Brad Young, Chair of the Canadian Air Traffic Control Association, Fort McMurray Branch. "With the shocking images of the wildfire consuming the city we raised quite a bit of money."
The money will be used to help their comrades who were affected by the wildfire. They also have plans to help other organizations who have been helping the community and residents in the recovery.
"We want to use that money to help the community as best we can, in the greater aviation community several people have lost homes maybe we can help with that situation or local charities; United Way and the Food Bank that has been doing such amazing work," said Young.
Only one member of the Municipality's branch was directly affected by the wildfire after re-entry. The funds will firstly be directed to the member than the leftover funds will be sent to the organizations.
"We have one member here that lives in Beacon Hill who can't return to his home, thankfully we had no body lose their home and we feel very strongly for those people more affected by it," said Young.
The money for the time being will be set in a trust until the one member can get settled with his insurance company.