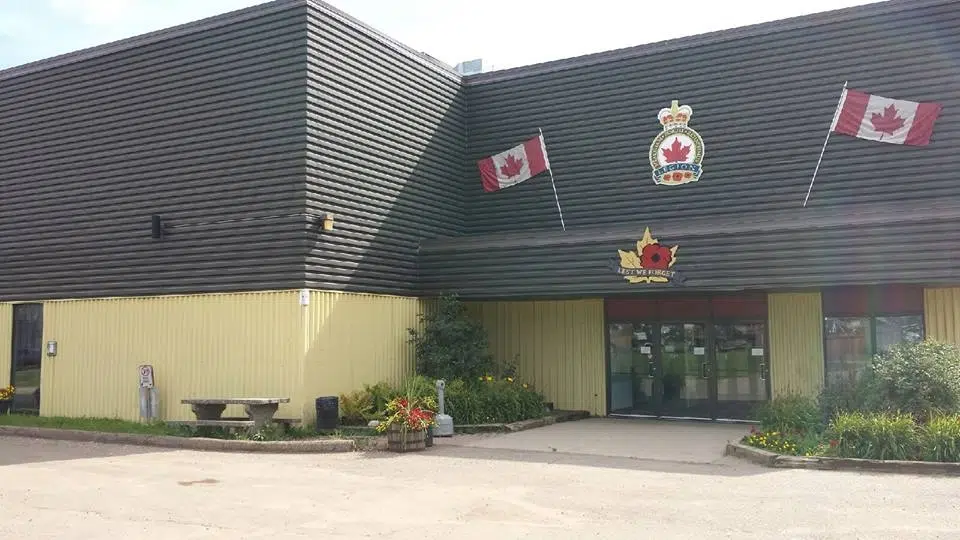 UPDATE:
In an email to Mix News this afternoon, spokesperson Bill Rockwell says dates for the Legion to reopen are being delayed.
Rockwell says the province and municipality are re-examining the plan to enter Waterways so a full re-opening is being put off.
He says the office will still be open August 9th for people to go in and rent the facility and for the purpose of seeking help or offering assistance with their mission to helping the community.
Rockwell says access will be through the existing checkpoint.
————————————————————————–
Royal Canadian Legion Branch here in Fort McMurray is set to re-open some of their operations but at this time can't open everything.
"The idea first is to open up the office and allow people to go in and rent the facility and just basically get the ball rolling," said Spokesperson Bill Rockwell. "Later on in September we will have bar and restaurant service again."
Opening back on August 9th, citizens can rent the facility but catering must be from a third party. The Legion was one of the properties that survived the devastation in Waterways from the wildfire.
Though the RMWB has the area fenced off Rockwell says the municipality will be opening a path just for the Legion.
"They're going to use the fencing to create a route in as you won't be able to enter the neighborhood itself just a route straight into the legion, in and out."
Residents can head up Saline Creek Drive where for the time being everyone entering will have to sign to get in but after August 15th Rockwell says the need for this could disappear.
Since the wildfire and re-entry of the community Legions from across the nation have been raising funds to help fix the building. They now have plans to help the community by donating $100,000 to different charities.
"We have also been donating, helping out individuals as well, which is part of the Legions prerogative," said Rockwell. "Both veterans and non-veterans have been helped with the money gathered."
They will be distributing the funds on Friday August 5th, first meeting at Hawkins Fire Hall shortly after 11 a.m. and then traveling around the community to charities of their choice to donate some of the funds.