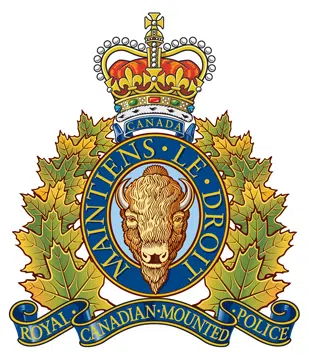 A Fort McMurray man is facing charges after a foot chase yesterday.
Wood Buffalo RCMP were called to a motor vehicle collision on Highway 63 just south of the Highway 69 junction at 3:30 yesterday afternoon.
Constable Kandice Perry explains:
"A gentleman that was involved in the accident fled the scene on foot into the woods. Our Police Dog Service Unit was dispatched, where the male was not located," says Perry.
Perry says around 9 last night, police then responded to a report of a suspicious male on Rodeo Drive who matched the description of the man police had been looking for earlier.
She says 27 year old Mason Watson was apprehended and charged with Dangerous Operation of a Motor Vehicle and Failure to Remain at the Scene of an Accident and was released on a promise to appear.
Perry credits the public for reporting suspicious behaviour leading to the apprehension of the man.
The other driver involved in the collision was treated on scene with minor injuries.