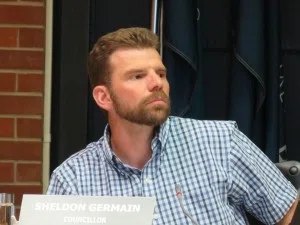 Councilor Sheldon Germain will be giving his own presentation at the next council meeting.
He is showing plans on recognizing and awarding everyone who fought the wildfire in the first 100 hours.
This includes first responders, emergency services personnel, industry partners, contractors, municipal employees and citizens/ volunteers.
"We started thinking off a way to honor those who were on the frontline," said Germain. "This is a small token and first step to show appreciation to those who worked so hard to protect us and save our community."
In the presentation will be multiple designs of a breast pocket pin in which Germain wants to give out as a sign of appreciation comparing the idea of the pin to that off a soldier receiving a badge from the army.
"Once an individual is given this pin it will be a statement of their commitment to our community and it's something they can cherish for themselves and their family."
Along with the pin the idea of display case with a citation card and a wall certificate being included. Text would still need to be agreed on.
Councillor Germain is bringing this to council to show them what the recognition and award would look like. Different designs will be shown to the members of council to get their opinion.
The next step moving forward is to have administration get production going and set a date for a ceremony or presentation to happen.
Council is set to meet this Tuesday August 2nd, at 6 p.m.