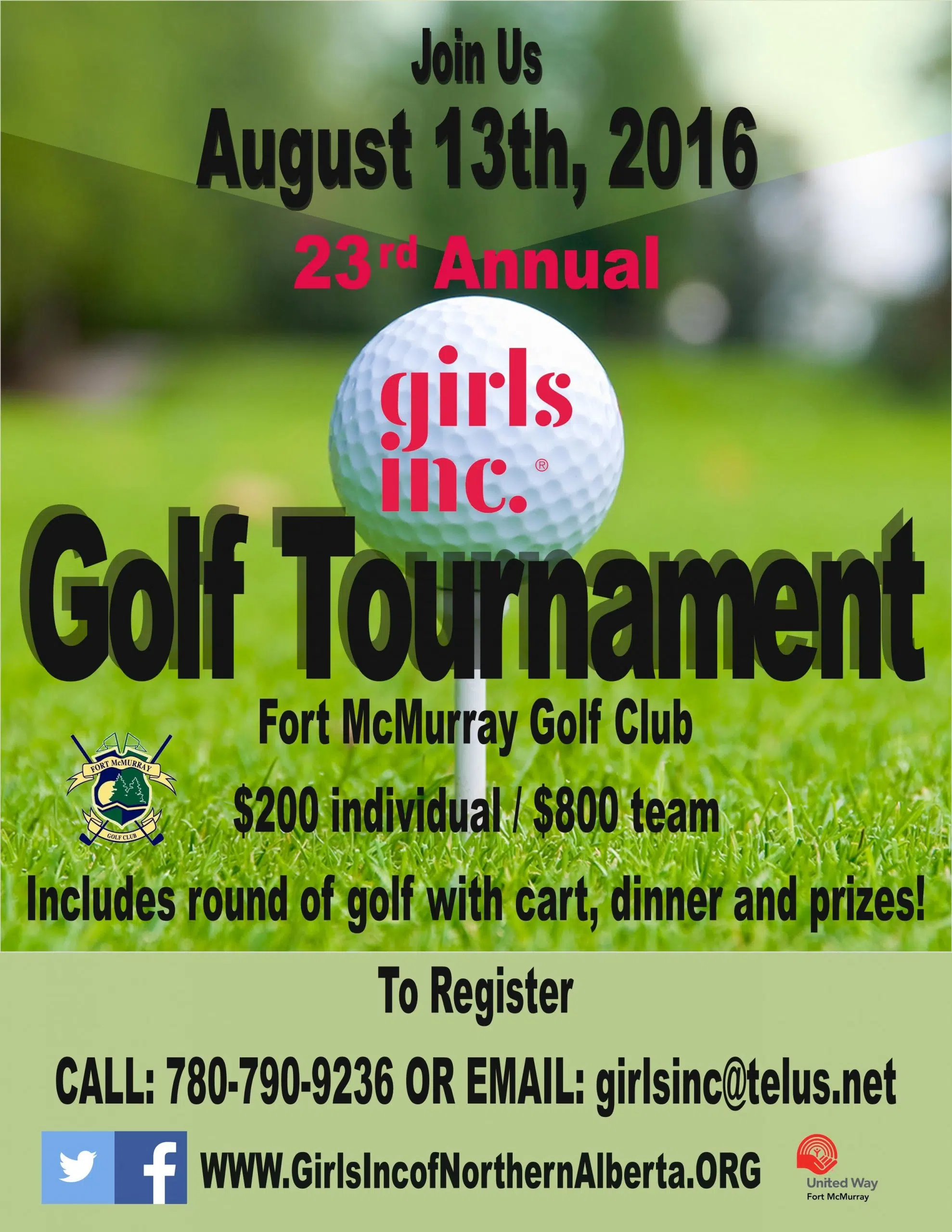 If birdies and bogies are words used regularly in your conversation you'll want to get involved in an upcoming tournament.
Girls Inc. of Northern Alberta is once again hosting a golf tournament at the Fort McMurray Golf Club August 13.
Included in the registration fee is a round of golf, a golf cart, dinner and prizes.
Executive Director Ann Dort-MacLean says The Fort McMurray Golf Club worked really hard, as did they, to get things ready for the tournament.
She says the staff at Girls Inc were chomping at the bit to get back to work after the evacuation.
"Sort of scrambling to get things reorganized and to get things going and you know, we managed to get our summer program up and going and getting phenomenal students hired and get a venue and reschedule the golf tournament, reschedule the Women of Inspiration," says Dort-MacLean.
This year marks the twenty-third for the social profit's golf tournament which uses funds raised for its programs.
Dort-MacLean says programming encourages and empowers girls and includes mentoring, science exploration, and even self-defense.
"And one of the hardest things in the self defense program is to get the girls to be loud and to draw attention to themselves if they felt threatened because unfortunately we train them to be quiet and to not make a fuss," says Dort-MacLean.
Girls Inc.'s mission is to inspire all girls to be strong, smart and bold with programming designed to help them break free from gender stereotypes, create social change, and be proud of who they are.
To register for the golf tournament or get more information you can check out this link.