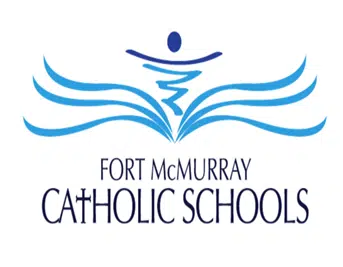 The Fort McMurray Catholic School District is ready for the next school year after the wildfire cut last year short.
Their main focus will be the teachers and their mental health heading into August and September. They will be on the front line being asked not just to teach but looked upon to help the students get through the recovery process.
The district will be seeting up a sit down with all the teachers to make sure they are ready and comfortable enough for the school year.
"So we will be doing a debriefing process with them, going through the evacuation and how they felt about it are really focusing on what we need to go forward." said Monica Mankowski, Deputy Superintendent of the FMCSD.
Students and their parents are also very important to them. They will  have supports in place for both to ensure they have a smooth transition into the school year and throughout.
"Parents and students will need individual support on an ongoing basis until they recover based on previous experiences." said Mankowski.
Officials are predicting that residents will start to feel more positive in about two years time. The school board is looking past those years and setting up these supports for anywhere between 3-5 years.
The one thing they are not expecting to see come September is students suffering from Trauma. Mankowski believes the younger students will have a chance to forget most of the event.
"It certainly was a event, they will remember that event, others will have stronger feelings and experiences and of course it's based of age."
She added that for those who might show signs, it could represent as anger, fussiness while those affected will need more attention or cuddling.
Schools in the district will officially be open on August 17th, as they will be open for any questions from parents and guardians. The actual school year starts September 6th, the day after Labour Day Weekend.