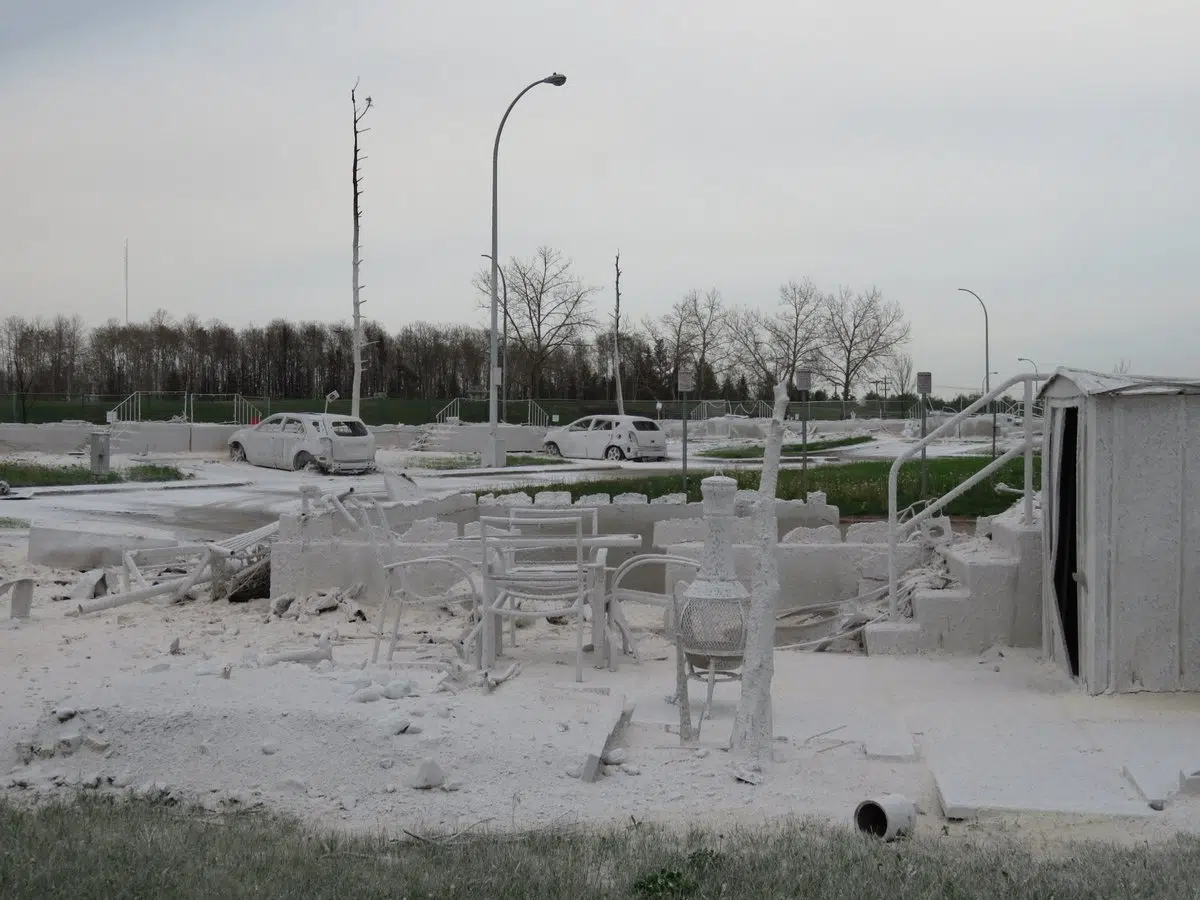 To help move the recovery process quicker the Municipality has issued an Order to Remedy Dangers and Unsightly Property.
This only applies to owners of the 2,500 hundred structures that were destroyed or damage to no repair. What this means is that a timeline has been set for property owners to clean up all ash, debris and contaminated soil by September 30th.
"Firstly and more importantly is to get this show on the road, to get these properties cleaned up, dealt with so they can be less unsightly, less unsafe and most importantly of all, in a condition that rebuilding can start," said Dave LeFlar Chief Legislative officer.
For those who fail to meet that deadline, the municipality has the option to hire their own contractor and to clean up the land with the cost being added to the tax roll of the property.
"Of course that is not our desire of course that is not what the municipality wants to do but ultimately the work has to be done and ultimately someone has to pay for it," said LeFlar.
For those who don't have insurance coverage there are options for you. They are urging these citizens to call the Pulse Line right away, 780-743-7000, where you can leave your name and number for them to contact you about all the steps you can take to prevent this. A reply might not happen until later in September, so they are encouraging residents to call as soon as possible to avoid a big backlog.
Now there are steps that each property owner must meet for the clean up deadline but also about the foundation of the structure.
1. The owner must immediately secure their property and any damaged structures to help prevent unauthorized personnel from going through the area.
2. They must remove all debris, ash, contaminated soil and any other hazards by the September 30th deadline.
3. A choice must be made about removing or covering the foundation by October 31st, 2016. There are two options to choose from.
Dispose and remove of the foundation with the resulting hole being back filled and the land being leveled.
To leave the foundation in place and take other steps to cover the hole to ensure there is not a hazard.
The municipality does not want any open hole during the winter months due to the safety risks it would impose. Any step must be approved by a Municipal Safety Codes Officer with the site being fenced on all sides that meet the Alberta Building Code.
4. Resident can decide to leave the foundation in place, no later than June 30th, 2017. There are still two steps you must follow if you decide to do so.
To remove and dispose of the foundation of the actual structure.
In 30 days of the remove and disposal you must either back fill the hole or you must pour a new foundation.
If you choose to pour a new foundation a permit must be obtained from the municipality.
Even though the order is now in affect, permits are still required before demolition can clean up is allowed. An entire copy of the order will be mailed to the last known address of the tax-roll and can also be viewed online at rmwb.ca.