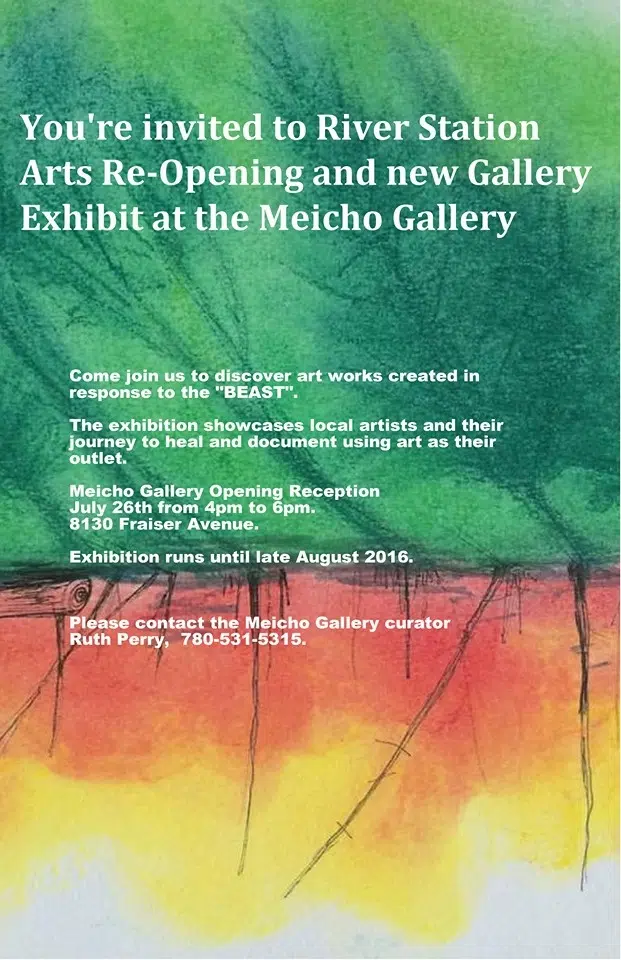 River Station Arts is celebrating today with a re-opening and new gallery exhibit.
Although the artist space has been open sporadically since re-entry, they are officially re-opening at four this afternoon with "beast" inspired artwork.
The exhibit in the Meicho Gallery showcases local artists and their journey to heal and document using art as their outlet.
The re-opening runs from four until six with the exhibit continuing until late August.
You'll find River Station Arts and the Meicho Gallery at 8130 Fraser Avenue.