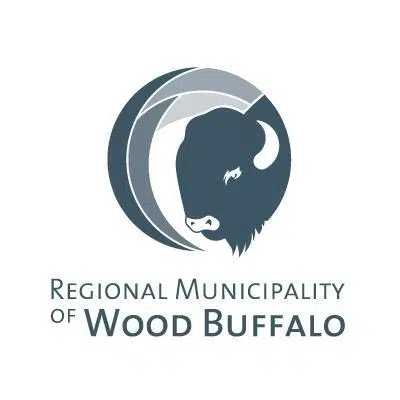 Below is a summary of the RMWB Telephone Town Hall. Unless in quotations, this is not meant to directly quote any particular responder but to summarize the information in their responses.
Q: I've heard about business funding. Where do I find more information and where can I get it?
A: There's immediate funding available through Red Cross/RMWB of $1,000 per business. You can contact the Business Hotline to register by July 30th at 1-855-769-2249. You can also go to 9816 Hardin Street to the B2B Centre for assistance, or register for the YMM Home Show.
Q: How are things coming along with the permitting process?
A: We have 147 approved demolition permits, and 213 received. 23 post-demolition inspections completed.
Q: Why hasn't SPECS started their demolition process?
A: The process started last week. They're working on getting authorizations, including demo permits, and will post a schedule when it becomes available. We also remind you that you have a choice. By the end of this week you lose 20% discount from SPECS if you haven't signed up yet, but you can go with a contractor of your choice.
Q: I re-entered on May 28, still haven't received the second round of funding for Red Cross.
A: Please call 1-888-350-6070 or visit us at the Hardin Street Building.
Q: Can you provide an update on the recovery committee's progress? When's their first meeting?
A: The recovery committee is going through training, with the first meeting set for August 3rd.
Q: In Waterways, we've heard a rumour that we won't be able to rebuild because it's a floodzone. Can you tell us what's going on?
A: We're working very hard to try to get information that will help residents understand available options. We're looking at issues related to the floodplain, looking to include residents in the decision-making process. Please remain patient as we look at the best way to move forward.
Q: Is insurance responsible for cleanup of ash and debris in my yard? Also, is there a specific timeline as to when residents will be allowed into standing homes in Abasand and Beacon Hill?
A: When we're dealing with the debris removal, the contractors will be testing ash for toxicity, removing hazardous items like propane tanks, metallic debris, and all concrete including sidewalks.
Significant process has been made in ABW in regards to improving safety through fencing, water flushing etc. We're working with the Chief Medical Officer on a re-entry plan, and we'll release the information when available.
Q: We have forest fires every year, and the normal response is to clean up and let the people back in. Now we have the CMO saying there's "big toxic doom" in ABW, and it's scaring residents. What's going on?
A: There's been significant testing on soil, water, and air that hasn't raised any concerns. We're working with the CMO, AHS, and RMWB to get people back into their homes.
Q: Do we have to wait until all the debris removal is completed before moving back into our undamaged homes?
A: We're working closely with the CMO, AHS, and RMWB to develop a re-entry plan. We're optimistic that some in standing homes in Beacon Hill and Abasand can return sometime in August.
Q: I saw two people sifting through their home last week, and I'm wondering if re-tackifying should be done there. The other question is if there's been any follow-up with the Canadian Banker's Association about mortgage relief?
A: We've taken note of your address for re-tackification… Councillors Vinni and Germain spoke with BMO executive to get an official meeting with the Banker's Association, but it hasn't happened yet.
Q: I can't produce a letter that shows my address for Red Cross funding. What can I do?
A: If you leave your information, we can address your case specifically. You can also call our hotline for any funding help.
Q: We own a duplex and we're not sure what the other owners are planning for the rebuild. How do we find out more information?
A: In an ideal situation, both owners want to rebuild and have one builder build both sides. We suggest that there are rights and obligations for duplex owners. Try to work with your neighbour what their intentions are. If your desires are different, you may need to seek legal recourse.
Q: Will security be set up in ABW when residents are allowed back home?
A: A security overlay will be in place in each area impacted by the wildfire. ABW will continue to have a modified security perimeter, and the fence lines may change as residents are allowed in.
Q: My home is smoke damaged. At what point in the process do I contact my insurance adjuster?
A: You should be getting in contact with your adjuster ASAP. They can assess your property, send someone out if they need to, and ensure your home is clean and safe for living.
Q: My home has water damage and needs repairs. Do I need a permit? What is required?
A: We need to determine exactly what needs to be done at your home, so please visit the permitting department at 309 Powder Drive.
Q: We keep being told that the RMWB and province are working on a plan for a return to ABW, but can it be framed as a recommendation not to return but you're allowed to? Also, when will the boil water be lifted in Abasand?
A: We're currently flushing the water lines, and once that and testing is done we will lift the advisory. As for entry, you can go into ABW between 8 a.m. and 8 p.m. until a re-entry plan is brought forward.
Q: I live in Timberlea, but we're not hearing a lot about the neighbourhood. Is it going to be safe in September?
A: Damaged areas besides ABW aren't restricted for re-entry, and they've received the same testing. There are no major concerns, and residents can return home. Those who live adjacent to fire-burned areas, we're working with AHS to do risk assessments as to whether a return is safe.
Q: I have a standing home in Abasand that needs repairs. When can I proceed?
A: While ABW is restricted, you can enter between 8 a.m. and 8 p.m. to do repairs etc. as long as they don't require a permit. If you have insurance, they can help. Once the scope of repairs is determined, they can begin right away.
Q: What has been done to ensure the sand/wood chips in our playgrounds are safe to play in?
A: RMWB parks staff have been cleaning those areas, to ensure the safety of the children playing is protected.
Q: Is the RMWB going to maintain architectural controls?
A: That's an agreement between the developer and builder, the RMWB has no stake in that. The city is not enforcing the controls.
Q: I live in Abasand, my home is standing. Several of us want to know is if we were allowed to return to our homes but don't feel it's safe, will our insurance continue coverage?
A: In relation to your standing home, if you don't feel your home is safe once the okay is given, you need to talk to your adjuster and outline why you don't feel it's safe. Typically the additional living expense is triggered while your home isn't habitable. If it's determined that it's habitable, there will continue to be testing to ensure the community's safety and the debris will be wetted. If you run into challenges, you can send the IBC an email at fortmacfire@ibc.ca.
Q: If SPECS is raising the price 20% after July 31st, why don't we send this back out for tender?
A: The coordinated approach is the most efficient option. The intent was to provide a discount initially to encourage a decision to facilitate the coordinated effort.
Q: Are we going to be able to make changes to the outside of our patio homes in Abasand?
A: Depending on the caveat, then yes you can depending on the developer's architectural controls.
Q: Are there any plans to re-institute rent price controls?
A: During the provincial state of emergency, we were able to put a control in. Now the RMWB is working on fulfilling demand through temporary housing. Any concerns about rent prices can be forwarded to the Landlord and Tenant Advisory Board.
Q: We've signed multiple times with SPECS, and been pushed down the priority list. If my neighbour didn't sign up for the SPECS option, will I be paying more?
A: SPECS is in the process of getting all their permits and planning done. As far as coordination and contamination, there will be air monitoring done to ensure air is safe.
Q: My property is in Wood Buffalo and is currently under debris removal. After my debris removal is closed, can I apply for re-development?
A: You can apply for your development permit once your demolition permit has been approved.
Q: Are you required to rebuild if you've lost your home? If not, what other options do you have?
A: You need to work with your insurance company, depending on the policy wording you may be entitled to the cash value of your property.
Q: I'm in Waterways and I understand that they'll do the removal, but we have a timeframe afterwards for the concrete backfill. My understanding is that we'll be charged another $12,000. Why would we be charged that much?
A: In relation to debris removal, there is pricing listed on SPECS.ca. If it's a requirement to backfill, if your debris removal contractor isn't doing it they need to provide an alternative option to make sure the site is safe. Fort McMurray #468 First Nation has discovered the costs for backfill is priced at $8,800 per property.