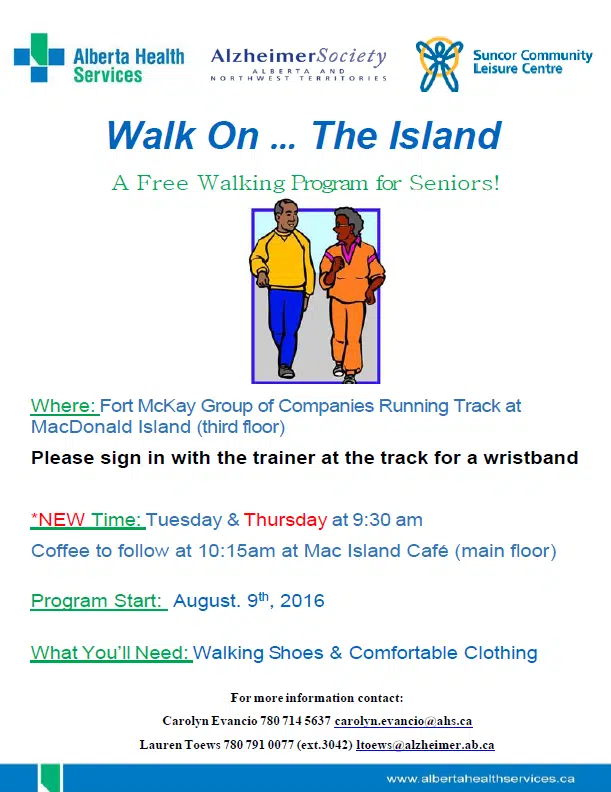 Walk on the Island is back.
Starting August 9th, seniors can start heading down to MacDonald Island every Tuesday and now Thursday to get out and be active.
45 minutes of walking, at the running tracks at the Fort McKay Group of Companies, is all it takes with the added bonus of socializing with many peers and new faces. Coffee always follows the walk as it gives everyone a chance to sit and just talk.
"So many seniors kept coming and kept telling people and we saw so many people who said they've been hear for a year and haven't really met or been involved in the senior community," said Program Coordinator with the Alzheimer's Society Lauren Toews.
It all started back in January with Tuesday and Friday being the dates to head out. That has changed to Tuesday and now Thursday with the walk starting at 10:15 a.m.
Talks about possibly leaving the walk until next year we're happening. Toews says that many pushed to bring it back and they realized this would be a great way to help with dealing with the past two months.
"I think a lot of people are just trying to get back to before the fire, so it's definitely an opportunity for people to get out and be active and build relationships."