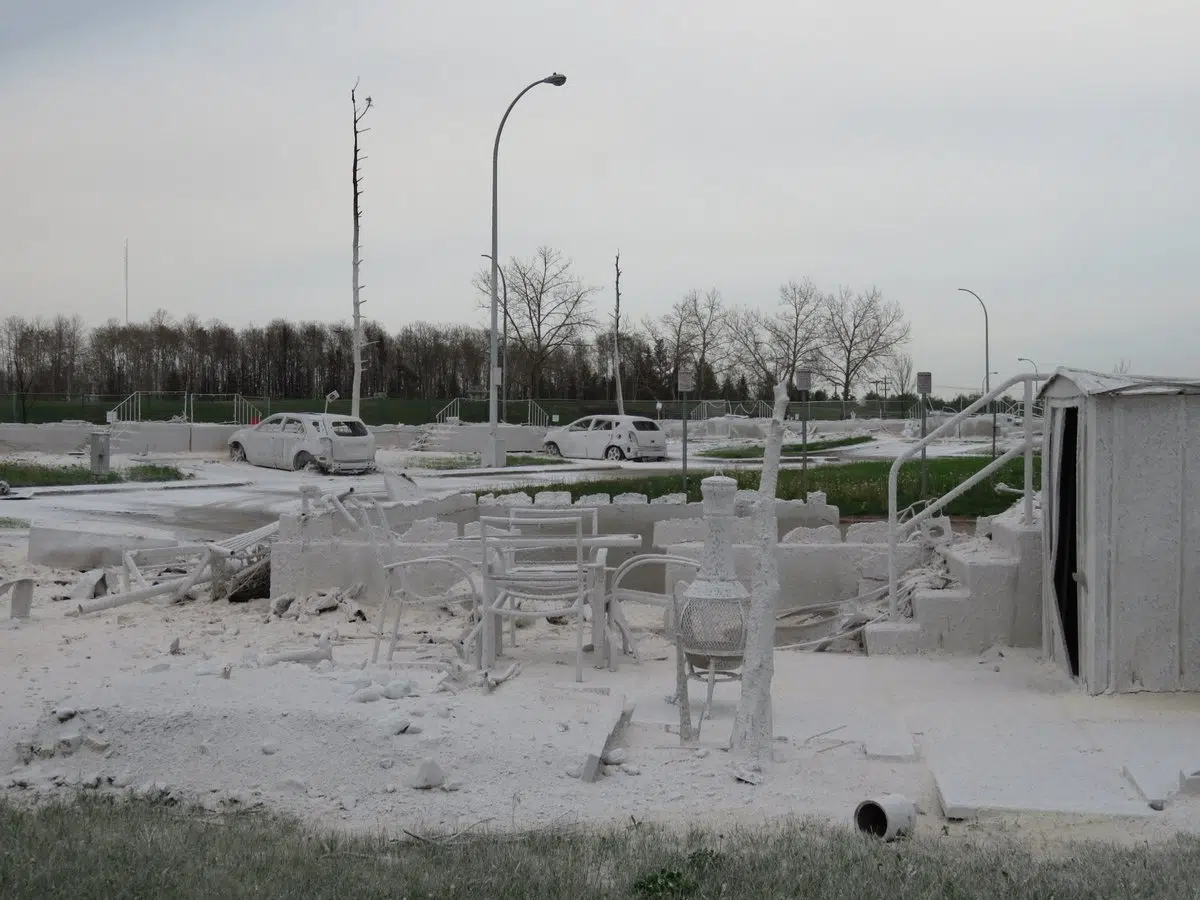 A date to return home for areas that have been restricted could be coming.
The hope is that some residents who have standing homes in Abasand and Beacon Hill could possibly return to their neighborhoods as early as August.
This coming from Chris Graham, Deputy Director of Emergency Management, who is optimistic that the measures they have been working on can allow these people a chance to go home.
This includes infrastructure assessments, fortified fences, additional tackifier and water flushing.
The RMWB is close to finalizing the mitigation plan which needs feedback from Alberta Health Services and the Chief Medical Officer of Health.  This will make sure that residents who would live in this area are safe during debris removal.
Debris removal is part of the final phase for all areas, which began this week. This phase is expected to be finished by September 30th.
At this time the RMWB is not issuing any building or development permits for Abasand, Beacon Hill and Waterways. Before this can happen the CMOH must advise that the land in question is fit for any rebuild or habitation before allowing any permits.
Applications for permits in these areas are still being accepted and issued. Right now 166 demolition permits have been collected while 127 permits being issued.
The Regional Municipality of Wood Buffalo is expected to give their final plan to the CMOH by the end of July.