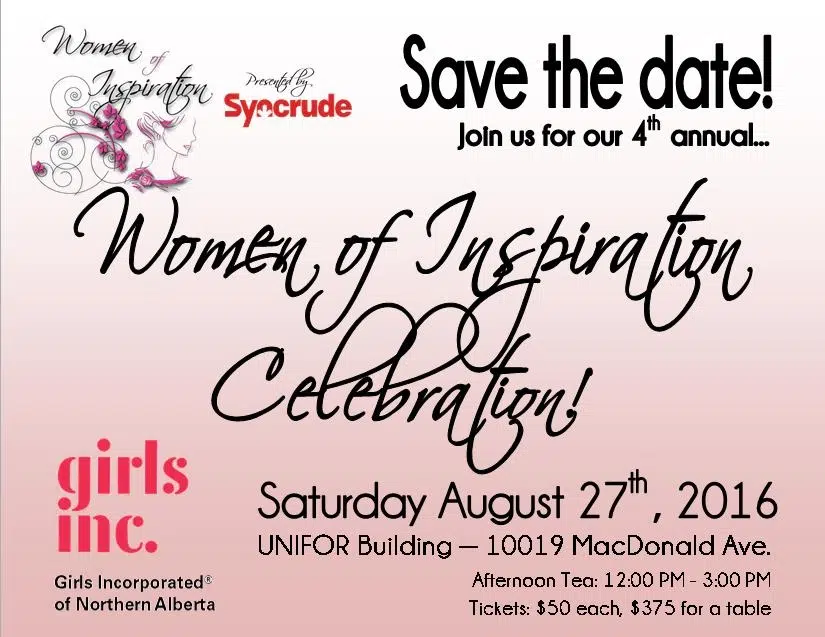 Girls Inc. of Northern Alberta and Syncrude are hosting the 4th annual Women of Inspiration Celebration.
A celebration aimed at showcasing the women who help make the area a great place to live, work and raise a family.
12 women across the Wood Buffalo Region will be honored for their community effort and their work in inspiring other women and girls to embody the Girls Inc. mantra of Strong, Smart & Bold.
The date for the celebration has been rescheduled to Saturday August 27th, from 12 p.m. to 3 p.m. at the Unifor Building at 10019 MacDonald Ave.
To get tickets you can call Girl Inc, at 780 790 9236 or email girlsinc@telus.net. Price for the tickets are $50 each while getting a table will cost $375.