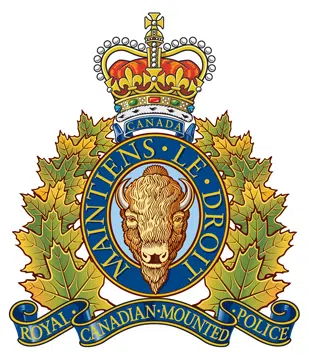 A local man is nursing a wound this week after being chased by Wood Buffalo RCMP Monday afternoon.
Corporal George Cameron says police received a call from a concerned citizen about a possible drug transaction at an apartment complex on Manning Avenue.
Cameron says members were in the area along with the Police Dog Service so they attended the scene and suspect fled on foot.
After being told to stop by police and not complying the dog was released.
"The dog did his job.and he did stop after being subdued by the dog, and he was bit on the leg, and he was transported to hospital for treatment for the bite and minor injuries, I believe two stitches to his leg," says Cameron.
Cameron adds the suspect had thrown away a bag during the chase which was later found to contain crack cocaine.
"And he was on a number of conditions and so as a result he has been charged with four counts of failure to comply with an undertaking, he's charged with two counts of resist and obstruct police and obviously the possession of cocaine for the purpose of trafficking," says Cameron.
Twenty-four year old Ahmed Mohamed Ahmed is in police custody and will have a bail hearing next Tuesday.