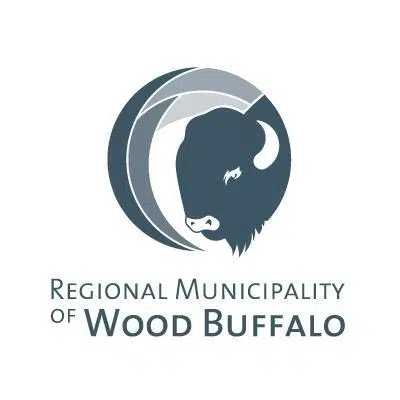 Below is the summary of questions and answers provided during the telephone town hall hosted by the RMWB on July 18. This is not meant to directly quote anyone, but to summarize their responses. Mayor Melissa Blake, Councillors Sheldon Germain and Allan Vinni, and experts from various RMWB departments were joined by representatives from Alberta Environment and Parks, IBC, and the Canadian Red Cross to respond to questions.
Q: When will debris removal start in Beacon Hill?
A: Demolition permits can be applied for, work has already begun.
Q: I'm having issues with my landlord, who can I contact?
A: Contact Landlord & Tenant Advisory Board 780-743-7888 to lodge a complaint. The board is also holding a public information session on July 20 from 7-9 p.m. at the Casman Centre.
Q: Why is the province holding us back from cleanup and rebuilding in Beacon Hill?
A: Residents are free to apply for demolition permits, and can visit their website to start the process or visit Powder Drive location.
Q: Is there financial support for businesses? How do I access it?
A: Hearing cash flow is #1 need. Immediately, apply for relief funding of $1,000 by registering 1-855-RMWB-BIZ. Must apply for that funding by July 30. The YMM Home show could also be of use, as businesses can showcase their products to residents. That's being held on August 20, and the RMWB is looking for vendors. You can register for it at 9816 Hardin Street, or go to choosewoodbuffalo.ca.
Q: I'm coming back to McMurray Friday, wondering where to pick up our money to go back home?
A: If you require assistance with travel arrangements, you can book through Red Cross. When you get back, go to Future Forward building and financial assistance will be issued.
Q: Lost our home in Stone Creek, not back in Fort McMurray yet. SPECS is doing cleanup in area before that. If there are any issues with cleanup, who do we deal with?
A: Problems with cleanup can be directed towards 1-844-2-ASK-IBC or to SPECS: fortmcmurray@specs.ca
Q: Please explain how the soil and ash tests have improved. Where have the toxins done?
A: The ash has been down for some time. The contaminants degrade with time and through interactions with light, water. Phase 3 testing will be done after cleanup to evaluate what toxins may have leached into the soil in damaged areas.
Q: Properties have increased their rental prices. Companies are giving different excuses for why they've doubled their prices. What is RMWB doing to address this?
A: During provincial state of emergency there was a rent freeze in place. Currently there's no freeze, but RMWB is conducting a housing inventory to find supply for the demand.
Q: There are six new public members on the Recovery Committee. How is progress going, and how do you feel about the makeup of the committee?
A: New members have started training sessions and tours of damaged areas, with the first public meeting set for August 3rd. They're working to create governance structures. Good governance takes diversity, and the members have diverse backgrounds in law, business, etc.
Q: I received a call from SPECS saying I have to fill out another form. I'd like to know how many forms I have to fill out? Also told they started clean up today with 30 pieces of equipment. How will they complete cleanup in 9 weeks with that few?
A: Information was submitted to the insurers recently about costs of the demolition. Demolition is occurring in several areas at once, to be most efficient.
Q: Why can people in Wood Buffalo live in their standing homes but not in ABW?
A: Given the age of homes and test results, the CMO deemed ABW as restricted areas. RMWB is working with CMO to open up those areas as soon as possible.
Q: What is the timeline for demolition permits?
A: Currently they're working with 48 hour turnaround, but some permits are incomplete which takes more time. They've approved 73 applications and have 128 in que.
Q: I lost my home and I'm still paying my mortgage. Is there any pressure on the financial institutions to have us pay interest only?
A: IBC is aware of the problem, and encourage people to talk to their financial institution to speak with them about mortgage relief.
Q: Where can residents get financial help?
A: the Canadian Red Cross is able to help those who are uninsured or under-insured. There is a temporary housing fund available after a confidential case assessment. You can contact the Red Cross at 1-888-553-5505.
Q: I've heard there were disaster recovery programs for other areas like High River and Slave Lake. Is there any plan to get that going?
A: We've already been working with the Alberta disaster recovery program. We're spending all of our own money right now and will be reimbursed.
Q: Environmental tests have been positive, so is there a plan in place to release a schedule for allowing people in Beacon Hill to return home?
A: We're working to get people home as soon as possible, working with the CMO.
Q: I'm in Abasand Central, untouched by fire. What are these recommendations that need to be met for us to be able to go home again?
A: The CMO came to Fort McMurray after the fire and put the restrictions in place, and she recommended to not return residents until after the debris is removed. We've applied tackifier, fencing, etc. We're working closely to get people home as soon as possible. Germain: I've watched REOC developing a plan, and we're making sure it's going to be safe. They're writing up an extensive plan to make sure people can go home safely.
Q: How will coordination take place between SPECS and local contractors?
A: The debris removal program is starting this week, and they're working in multiple areas to ensure efficient and safe removal.
Q: Why did the fridge removal program end so soon? Kids could be playing with them.
A: Insurance adjuster will pay for transportation, but white goods have to be taken to the landfill for disposal. Bylaw will be going around to ensure the fridges aren't staying on the street.
Q: Is it reasonable of my insurance company to ask me to wait 14-18 months for rebuild when they're not covering loss of use or use of alternate housing?
A: In relation to the damage and timing, there are certain dependencies. Talk to your insurer about how the wording in your policy affects you. If you have any questions or problems, reach out to the IBC.
Q: I have a demo permit number, but it isn't approved. Is that because I'm in Beacon Hill?
A: We can look into your permit to see if there's outstanding issues, but it could just be in que.
Q: Is it reasonable to ask our insurer to pay for duct cleaning after debris is removed across the street?
A: Encourage to reach out to your insurer. They should be reasonable and work with you on your file. Also, debris will be wetted as it's removed to keep the debris from entering the air and infecting other properties.
Q: Are we able to rebuild what we want on our property? I want to build a modular home on my Abasand property.
A: There are regulations through the Land Use Bylaw. You can come to Powder Drive location to enquire as to what's doable given your zoning.
Q: My home was a duplex, but I don't want to rebuild a duplex while my neighbor does. What can I do?
A: If you were zoned for a duplex, you have to meet the Land Use Bylaw. We can look at your situation though. It's important for co-owners to cooperate on the issue, as insurers and builders will.
Q: If some are allowed back in ABW, will that affect whether we're receiving compensation for additional living expenses if we want to wait until repairs on our homes are compelte?
A: You'll have to work with your insurer to review your specific policy. The policies often outline whether your home is safe for habitation or not.
Q: Why is SPECS raising their price after August 1st if the forms aren't submitted?
A: There's an economy of scale with mass demolition, and more cost effective to clear a large area at a time. If there's another provider you'd like to go with, you have that option.
Q: Who are the 6 new recovery committee members?
A: Marty Giles, Maggie Farrington, Mark Hodson, Kim Jenkins, Jeanette Bancarz, and Kevin Fleury.
Q: I've heard residents are allowed into Abasand after hours. Why are we being told we can't go back? Is that just deterrence or is there legal power to stop us from going home?
A: Once the state of local emergency comes down, we can't remove individuals unless absolutely necessary.
Q: What's the progress on the temporary housing application to the province?
A: Working with GOA to determine what the supply/demand is for housing. Working with Red Cross on a survey for those with lost homes to understand housing needs. Making sure residents have what they need. Council has also directed an ask to the province for 3 bdrm housing that's pet-friendly.
Q: I'm a local contractor in the RMWB. I understand there's asbestos in the pre-80s destroyed homes. If there is any contractors qualified to remove the asbestos, are they in the process of doing that prior to demolition? Or is there nobody at this time? How does someone offer their services?
A: During Phase 2 testing, RMWB focused on older areas to see if asbestos was detected. None was in neighbourhood testing.
Q: My home in Abasand had its water turned off. Will there be any information on how to restore my water service?
A: Flushing of those areas is ongoing, and they hope for the boil water advisory to be lifted by the time residents return.
Q: Are standing homes going to be bulldozed in restricted areas?
A: Homes may need inspection depending on where they are, but they won't be demolished.
Q: Is there anything in insurance policies to recover value of home that will be lost because of the fire?
A: Your insurance policy typically covers the direct damage to your home. Talking about the resale value is typically outside the scope of insurance.