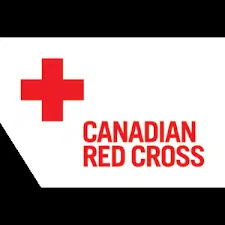 Incorrect contact information could be the reason for why some residents have yet to receive their first payment from Red Cross.
"So if we don't have correct contact information and they haven't reached out to us we can't verify who that is, and that might be the people we're waiting for," said acting VP of Red Cross in Alberta and Northwest Territories, Cindy Fuchs.
Families are to get $600 per adult and $300 per child, which would mostly been transferred through email tranfers.
Frustration is starting with these residents, which Fuchs says is understandable.
"People are frustrated in how difficult it is because everyone wants to get their unmet needs dealt with right away," said Fuchs. "
She added that the gap between those who have been paid and haven't is closing, while saying the wait time compared to the workload has been good.
"This is the first time we actually been able to distribute to 50,000 households, so it's pretty quick actually in relative time."
Residents who have returned will also be provided with an additional direct payment by the Red Cross. The funding will provide $300 to the main household registrant, and $50 for each additional household member.
A number has been made for residents to make an appointment with Red Cross while avoiding the long wait in line-ups on Franklin Avenue and Hardin Street.
You can 1-888-553-5505 to book an appointment.