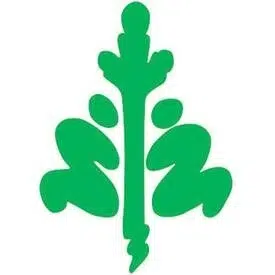 Tree Canada has arrived here in Fort McMurray to survey the damage that was done to the forestry in and around the region.
While seeing most of the devastation through a helicopter, they were able to go on foot into some of the damaged areas including one of the islands along the Clearwater River.
"When your up in the air, helicopters don't go that high but everywhere we looked it was nothing but wildfire," said Tree Canada President Michael Rosen.
Along with a tour of the forest, a trip inside the municipality was in order. There they were shown some of the places that were hardest hit, like neighborhoods and parks. That is where they see one of the top priorities for the city.
"The ones that are really disturbing are the ones closest to the people, those ones like municipal parks, the playgrounds we saw, soccer fields, those kinds of things, people's front yards, people's backyards those ones aren't going to regenerate, that's not going to regenerate naturally, that's a classic urban forest," said Rosen. "Those will be a big priority to us, that needs help so that's why we're here to see and prioritize."
He says this will be the biggest project the organization has ever been apart of.
"We've never seen anything on this scale before, we plant a lot of trees every year and we plant them in places of environmental needs. We've planted in wildfires in the Okanagan area in B.C., we've planted where there has been hurricanes, Hurricane Juan in Nova Scotia, the Saguenay floods, we've done a lot of planting around the ice storm but this one has a different twist in that it was so extensive, over 2,000 homes lost, so ya I would say this is the biggest project we've ever tackled."
The plan moving forward is to be back in September to help start with the clean up, which they believe will last the rest of the year. Only after the clean up is complete they can start worrying about bringing back a healthy tree canopy.
"The forest does regenerate itself so even in some of the natural forest around, within the town itself, I'm looking at some of those poplar's and they're re sprouting and some of them are six inches to a foot tall and that's growth coming out of the roots of trees. The forest has evolved with the wildfire."
Since 2012, Tree Canada with their ReLeaf Programs have planted 80 million trees nationwide. They are hoping to recreate a healthy tree canopy here after the wildfire covered 589, 552 hectares.