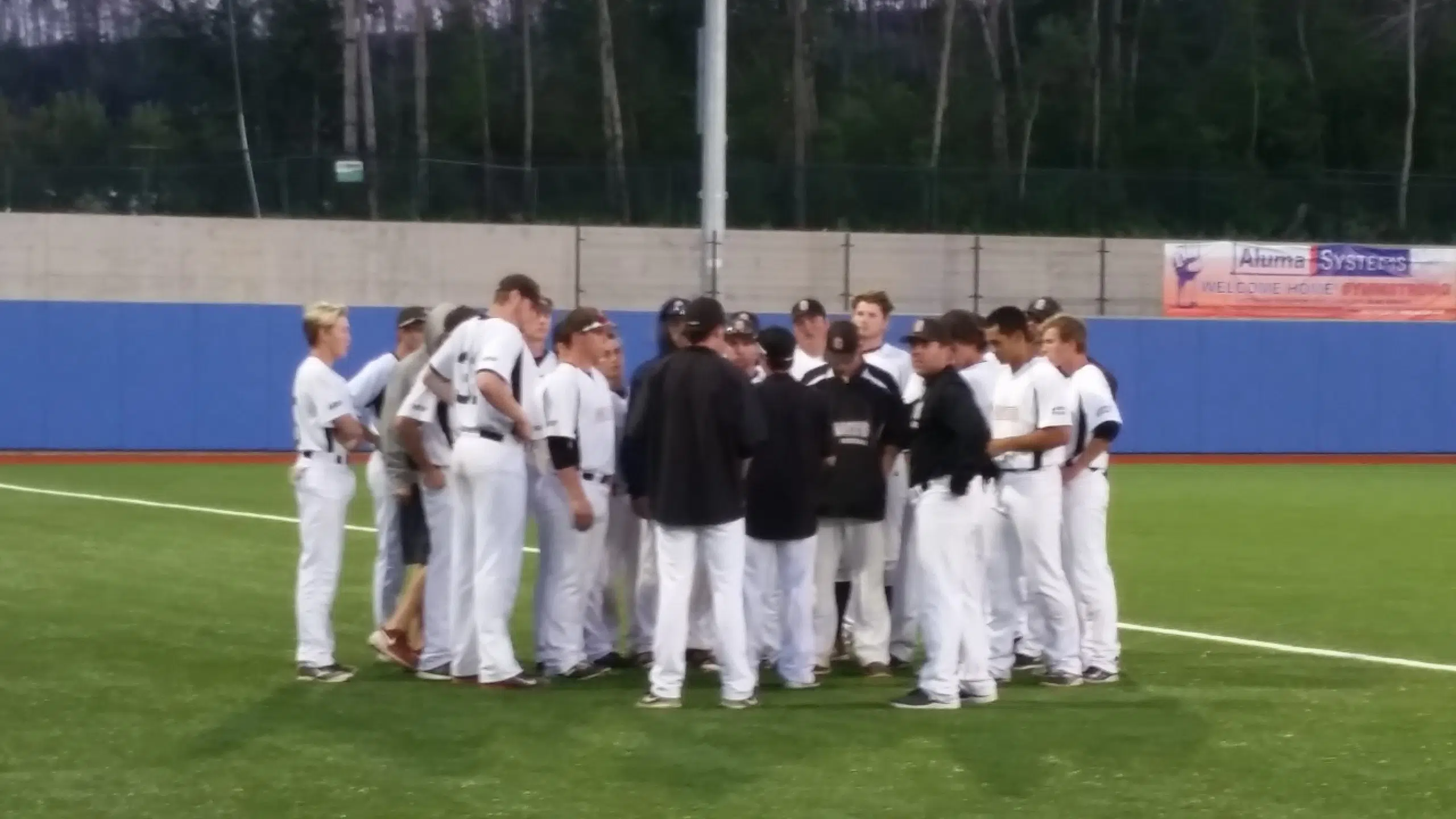 The Fort McMurray Giants have lost 5 straight after losing to the Yorkton Cardinals 7-2.
The game didn't start off how the Giants would have liked giving up a quick sac-fly in the first inning, trailing 1-0 through 2 innings. Could have been a lot worse for the Giants if it wasn't for a terrific inning ending double play between second baseman Tyler Flores and Shortstop Justin Bridgman with the bases loaded in the top of the second.
The wheels started falling off for starting Pitcher Brandon Desjardins in the third inning. Getting pulled after just recording one out, making way for relief pitcher Regan Gillis. First pitch after the change and the Cardinals add another run with another sac-fly, quickly taking a 5-0 lead into the bottom of the third.
"It starts on the defensive side we gotta fill up the zone early and we had a problem with that early on," said assistant coach Mike Riley talking about the slow start to the game.
The bats started to finally come alive with a two out rally started by Tyler Flores and ending with Michal Echavia's two run single to cut the lead to three.
Next inning, the Cardinals being undeterred put up 2 runs of their own leading 7-2 after 4.
Late rallies in the seventh and eighth are quickly erased from good pitching by starting pitcher for the Cardinals, Gavin Collins, who ends the game with a quality start going 7 and 2/3 innings, as well as the bullpen coming in the eighth to get the last out.
The ninth inning started the way the Giants were hoping with three quick base runners, loading the bases with no outs. As soon as fans started getting excited for a possible rally, it turned to anguish with three straight strike outs to end the game of Flores, Braun and Echavia.
"Pitchers throwing well, I saw the at-bat before and saw Dustin got all sliders and I was expecting tyhe slider to come and the fastballs there and I swung through it," said Center Fielder Michal Echavia talking about the last out of the game.
Though they were able to out hit the Cardinals they were only able to muster one extra base hit.
"We got to have timely hitting, we outhit them but they ended up scoring 5 more runs than us. Just gotta have timely hitting and better defense for our pitchers," said Echavia.
The Giants won't have to wait long to try and get back into the win column as they take on the Cardinals again at 7:35 Thursday night at Shell place.