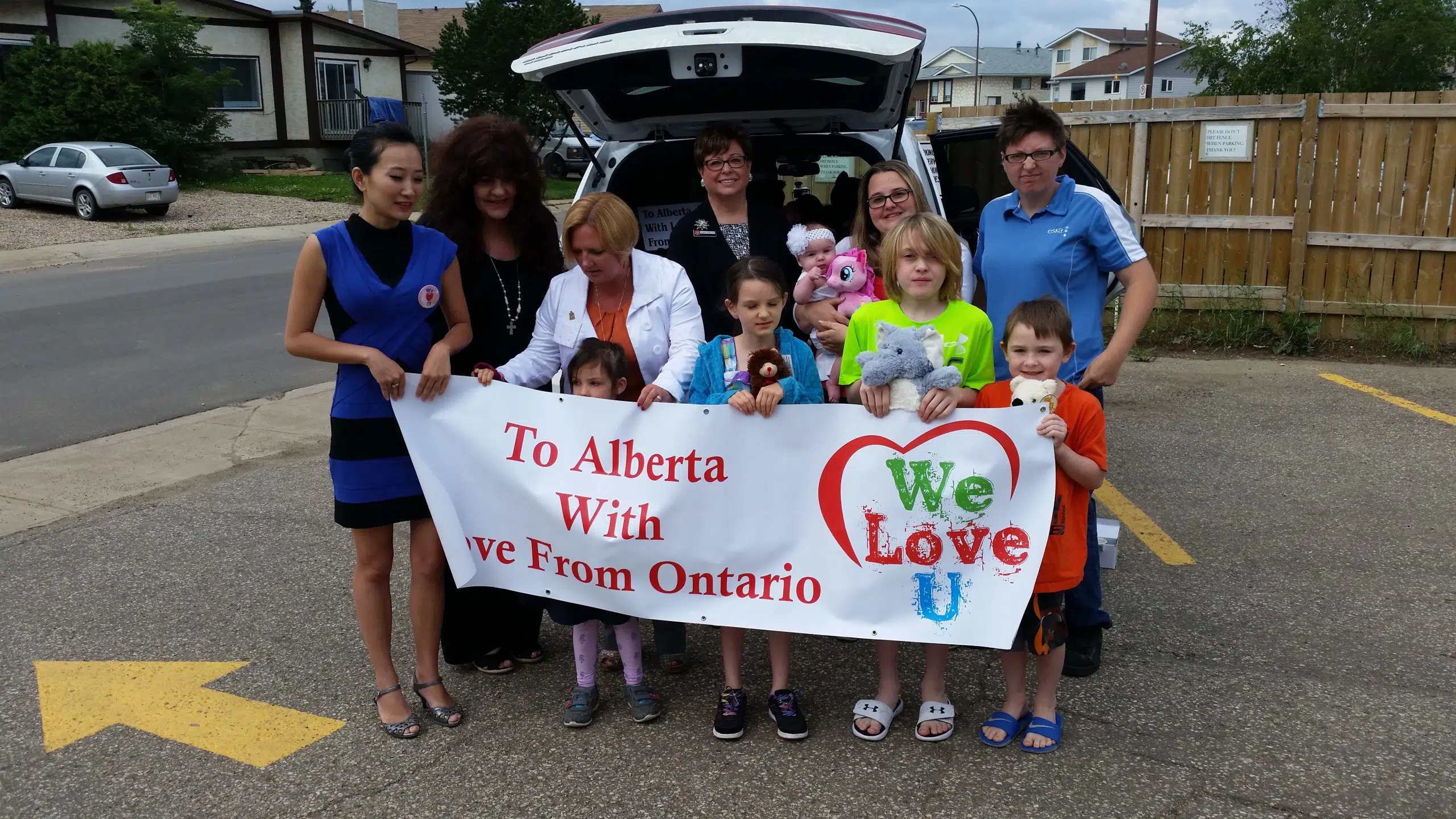 Fort McMurray continues to see support from other Provinces in new and unique ways.
Teddy Bears from Toronto Ontario have been donated to the Salvation Army in Thickwood. The bears will be given to children who lost their homes in the fire.
Traveling across Canada for a total of seven days, they arrived in Fort McMurray to eager kids excited to see their new toys.
Evan, Ian and Averi along with their mother Cheryl, were on hand to be one of the first families to get their new teddy bear.
"Its unbelievable how much support everyone in Fort McMurray is getting from everbody around Canada," said Cheryl.
Kourtney Parent and her two daughters Sydnee and Emma were the first too get their presents from Ontario. The last couple of months have been hard on the family after losing their home.
She got emotional seeing what people, who live across the province, did for her two daughters.
"Knowing that those guys across the province are thinking of us still even though were back, means a lot."
Along with the bears, cards that were hand written and crafted by children in Toronto were also brought. Messages telling children that they are being thought of all the way across Canada.
"We're reminded by this generous donation that children are also going through this difficult time", said Joan Nobles, Program Manager of the Salvation Army. "We walk along with these folks, we are all here to help each other and as we do that we know that there will be a bright future."
All the stuffed animals and cards will given out to other children at the Salvation Army on 125 Elmore Drive.
"What we want to do now is to ensure that the children that lost their homes, we want them to have something."