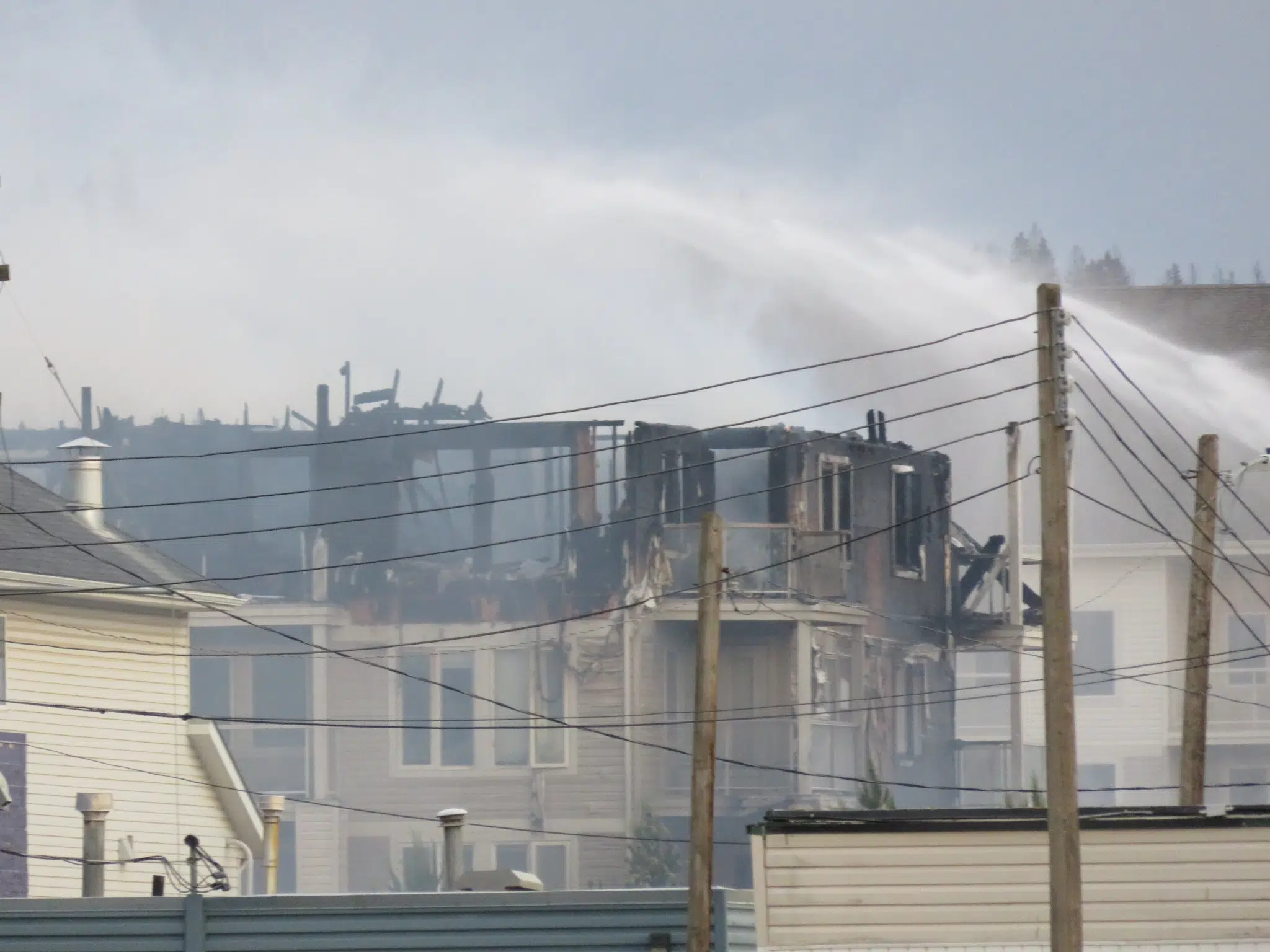 (Written by Jaryn Vecchio)
An investigation into the Cassia Manor Fire has determined the cause of the blaze.
The Wood Buffalo Fire Department has said that an unattended cigarette left in a planted pot is the reason for the blaze.
Happening late on June 6th, the apartment lost its ceiling as well as damage towards the top floors of the building.
The blaze did happen just a few days after re-entry which had many residents worried that the wildfire had re-entered the city.
At the time no residents were in the building. Only property managers who all escaped without injuries.
Demolition looks like the next step for the building.
The apartment has been deemed a complete loss.