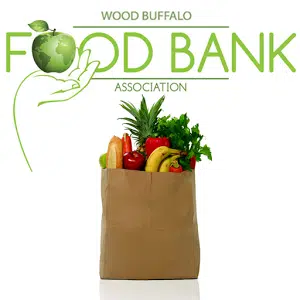 The Canada Day parade this year was the largest ever held in the RMWB, and it's also turned out to be pretty big for the Wood Buffalo Food Bank.
The final tally for the "Stuff the Bus" campaign revealed that $5,807 in cash was raised, the highest monetary total to-date from any parade.
854 lbs of food was also collected to help the organization cope with increased demand after the wildfire.
The food bank is currently operating daily from 10 a.m. to 7 p.m. to manage that demand, with a streamlined registration process to help get food to those in need. The social profit is continually putting out calls for volunteers, particularly to help with their weekday operations. If you're interested in helping out, click here.