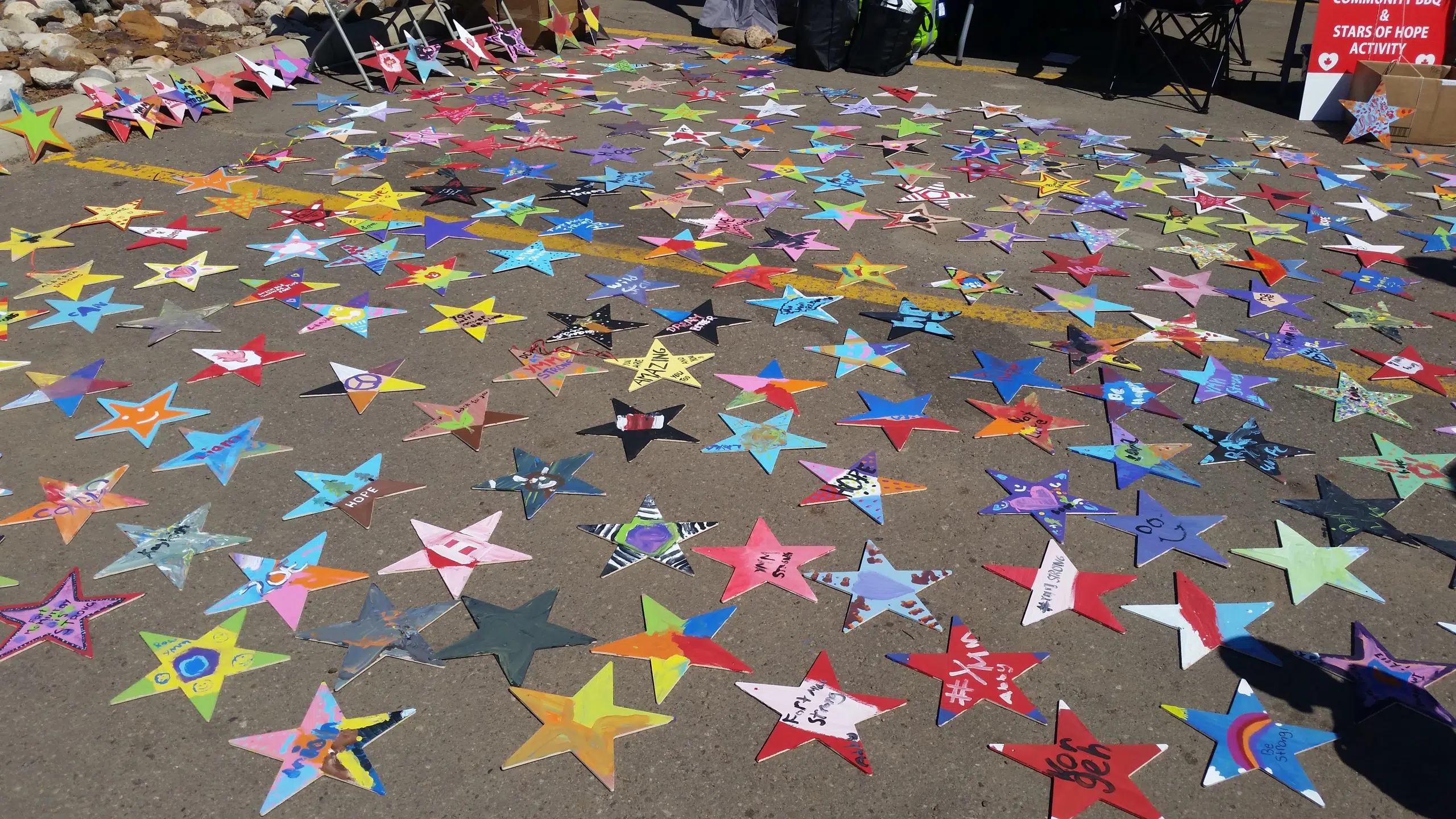 Story by Jaryn Vecchio
For the first time in Canadian History, Stars of Hope has found its way up North.
Stars of Hope is an organization that goes to cities that have suffered through a tragedy.
While here they bring hundreds of wooden stars for anyone who wants to decorate one and hang them up all across the city.
Stopping by the Suncor Leisure Centre where hundreds of kids gathered to paint 500 stars.
Patrick Samuels, a fire chief from Groesbeck Texas and program director for Stars of Hope, joined after his hometown was devastated by a Tornado. He know pretty quick that they needed to come to Fort McMurray.
"As soon as we heard, say the extent of the damage, loss of homes and everything we knew we wanted to come up here".
He among the 4 others from the organization who traveled across the border were given a tour of the town and could only recall one fire in Bastrop, Texas that destroyed over two thousand homes back in 2011.
"The thing that really jumped out when we heard the news was the sheer volume of the acres burned, that they had to do a mass evacuation that was pretty successful, no fatalities here", said Samuels taking about the reason why Fort McMurray was the first Canadian city chosen.
Since 2007, Stars of Hope has been to 87 different cities and communities, 19 countries and have hand delivered anywhere from 50 thousand to 55 thousand stars.
Other cities that have seen the organization come to their city include: Orlando, after their shooting last month, New York, for remembrance of 9/11 as well as Paris after the bombing last year .