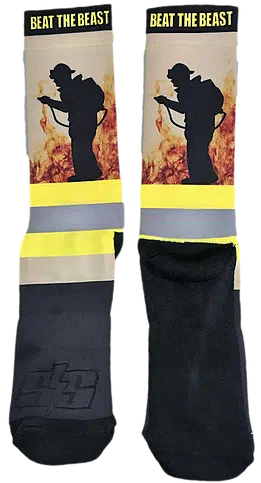 One group is hoping to raise funds for fire relief through the sale of socks.
The 4CMR is an association dedicated to the memory of all who served with the 4th Canadian Mounted Rifles in the First World War.
The association is commemorating the 2,705 firefighters and support workers who battled "The Beast" and supporting the province's recognition of PTSD Awareness Day tomorrow.
Edmonton MLA Nicole Goerhring introduced the Post Traumatic Stress Disorder Awareness bill in the legislature and says firefighters and first responders have a high risk of developing the disorder.
The socks 4CMR is selling have an image on them of a firefighter battling a blaze.
The Indiegogo campaign is selling 2,705 pairs of the socks with all proceeds going to the Canadian Red Cross for Fort McMurray fire relief.
More information is available here.