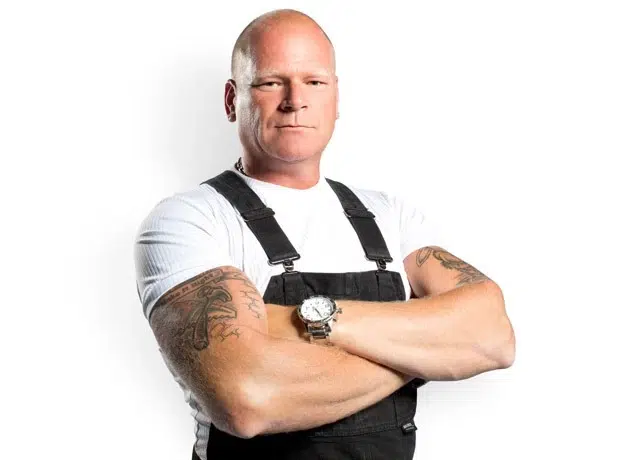 Slow down.
Those two words came from reality TV host Mike Holmes who spent the day in Fort McMurray yesterday to survey damage caused by the wildfire and offer words of advice to homeowners who are looking to rebuild.
Holmes says as eager as everyone is to get homes rebuilt there are a number of steps to be completed before that happens and a number of questions to be answered.
"The truth is, it's about the people.Right? And that's why I'm here. All of you need to get together, talk, what should you do, how do you learn from this, how do you progress from this, what do you need to know about this. Find out, can you build differently," says Holmes.
The contractor suggest communities work together with local building or construction associations and plan things out before rebuilding.
He says people should look at working with governments and organizations for the planning stages.
"As a team, and I call it a team, let's say residents of one area, working as a team, at least you have more ability to work with the building association, to work with the government, and at least give up options," says Holmes.
Insurance is another issue Holmes says he is asked about frequently.
"The stories come out, I wasn't insured, I was insured but they didn't give it to me, or I was fully insured and I still didn't get enough. Most people do not read their insurance packages. Most people look for the cheapest price and I gotta say. What do you expect?" asks Holmes.
Holmes also says people who are given a year deadline to have their home rebuilt for complete coverage by their insurance company should speak with their company to see about extending the deadline.
Holmes predicts clean-up and remediation will take one to three months and it will take a year before re-building begins. He says people will need patience.
You can hear more with Mike Homes on Fort McMurray Matters on Tuesday at noon.