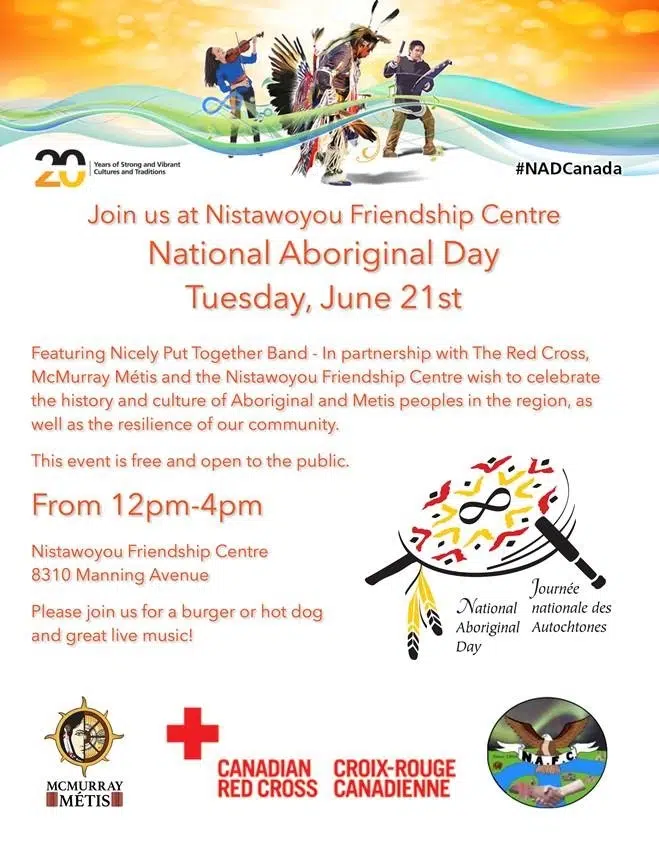 Today may be the first full day of summer but it's also National Aboriginal Day.
It happens to be the 20th Anniversary of the day which marks the achievements, history, and culture of the country's Aboriginal people.
Although First Nations, Metis, and Inuit groups share many similarities, they each have their own distinct heritage, language, cultural practices and spiritual beliefs.
In Fort McMurray, the public is invited to attend an afternoon of celebration with food and live music at the Nistawoyou Association Friendship Centre on Manning Avenue.
Festivities get under way at noon and run until four, with admission free of charge.