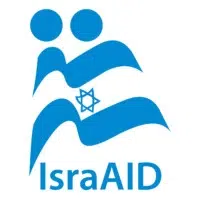 There are hundreds of new faces in Fort McMurray right now with all the different aid agencies and clean up crews in the community to help after the wildfire.
Some of those faces belong to members of an Israeli organization called IsraAid which helps people overcome crises and provide vital support physically and emotionally.
Head of Mission, Canada, Natalie Silverlieb says they will assist when they're invited to a community.
"It's really important to us to build those local partners, local communities, and come when we're wanted, come when there's a need and people recognize that we have something to provide," says Silverlieb.
Silverlieb says her group will be sharing methodologies with artists and other creative people in the area who are interested in helping the community, or themselves, heal. The workshop called An Introduction to Expressive Arts Therapies and Methods of Psychosocial Support is Tuesday evening at the Redpoll Centre.
She says living in the Middle East can help prepare you to deal with crises.
"As an Israeli-based organization, we have an expertise in trauma-related matters, post traumatic stress disorder, and trauma-related first aid. And so we have a team of psycho-social support professionals, therapists and social workers," says Silverlieb.
She says they are also hosting evening sessions, Open Space for Rebuilding a Resilient Community, at Keyano College from Sunday night to next Saturday night where people can come by for a snack, some coffee, and talk to them and others who are also dealing with the events of the past six weeks.
For information and to RSVP for the workshop contact rthomas@fmunitedway.com
For information about IsraAid, click here.
Open Space sessions at Keyano College are Sunday, June 19 until Saturday, June 25 at 160 MacKenzie Boulevard, Room 111 from 6:30 to 8:30 each evening.
For any other questions text 780-240-6985.