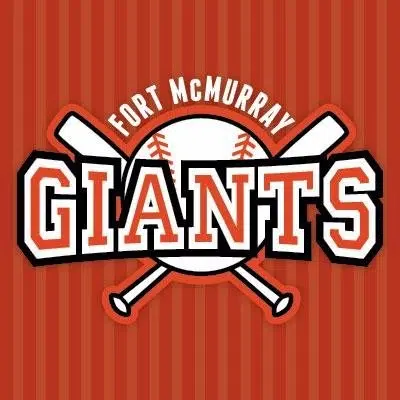 Despite still needing billets for several of their players, the Fort McMurray Giants are coming home for Canada Day.
Team Co-Owner Dutche Iannetti confirmed the date to the YMM Matters newsroom, saying "come Hell or high water" the Giants would be playing out of Shell Place on July 1.
He said the players are itching to play a real home game.
"They really want to be able to call home 'home,'" Iannetti said. "As much as the Prospects and that organization has done for us down in Edmonton, there's nothing like home."
The Giants have been playing out of Telus Field to start their first season after the evacuation forced them out of Fort McMurray.
They're set to host the struggling Melville Millionaires on July 1. The Millionaires are mired in second-last place in the Eastern division of the WMBL with a 4-8 record.
The Giants, at 4-10, haven't been faring much better. But Iannetti said a true home field will help improve their play.
"We're going to be good," he said. "We've been holding our own with some top teams, letting a few get away from us. Get us home and we'll see what happens."
Iannetti added that while 18 players are still without homes, they'll do what they need to in order to get them ready for a July 1 return. The hope is to find enough homes by that date to cut down on hotel costs.