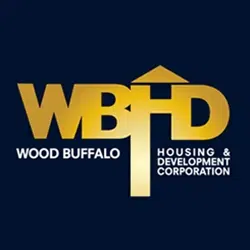 After 43 days, those who live in Wood Buffalo Housing and Development Corporation buildings can return home.
The organization said Wednesday that they had cleared all their rental units, except senior's units, for occupancy. WBHDC has been working since prior to general re-entry to get their buildings ready. Common areas and HVAC systems have been cleaned, and refrigerators have been removed from all units.
Replacement fridges haven't all arrived yet, but the company says they continue to arrive every day.
"We're pretty excited about welcoming people back home," said Acting President and CEO Greg Elsasser.
The organization's rent relief will be lifted on June 18, with the month's rent pro-rated to reflect the rest of the month. Those who paid rent in May will have that amount applied as a credit to their tenant account.
Elsasser added that environmental testing had been done in their buildings to assess their safety. According to the WBHDC release, the tests showed toxin levels of "minimal concern," which Elsasser says is a positive result.
An estimated total of 1,147 units have been opened up by the corporation for tenant return. Of those, 172 units are available to rent. Elsasser said those whose leases expired during the evacuation are being given first opportunity to renew now that the evacuation has been lifted.
The corporation did lose some units to fire damage. Those who lost their units are being offered other units out of those that were vacant prior to the evacuation.
As for seniors, WBHDC is working with the province to ensure that supports are in place before the corporation allows them back into their units. One of those supports will be the full re-opening of the Northern Lights Regional Health Centre on June 21, though no timeline for opening the seniors' housing has been supplied.