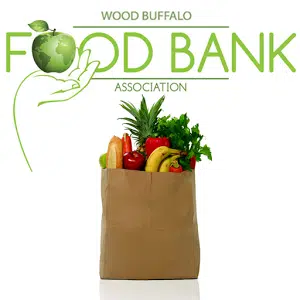 The Wood Buffalo Food Bank is going full tilt.
Due to the high volume of people accessing the facility, only 150 hampers will be distributed daily.
The cap has been put in place in order to keep up with demand and the strain it puts on the facility's resources.
On Saturday, the first day of re-opening, 124 hampers which will feed 600 people were handed out.
By three o'clock Sunday afternoon, the distribution of hampers hit 110, with four more hours to go and a steady line-up of people.
Beginning Monday, the 150 hamper cap will be put in place. If the Food Bank hits that mark before seven p.m., they'll have to close in order to re-stock and be ready to open the next day at 10.
Communications and Development Coordinator Anna Noble says the Food Bank could always use donations of new food.
Noble says volunteers are needed as well, especially for the evening hours.
If you need more information about accessing the Wood Buffalo Food Bank or becoming a volunteer, check out this link.