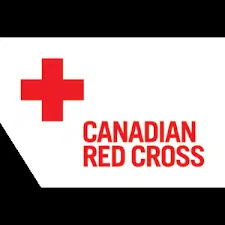 As the community moves from the emergency stage into the transition and long-term recovery stages the Red Cross will be setting up a permanent home in Fort McMurray.
VP of the Canadian Red Cross Operations in Alberta and Northwest Territories Jenn McManus says there will still be Red Cross personnel at the remaining information centre at the Future Forward Building on Franklin, but the organization's permanent home will be in office space at 9816 Hardin Street.
McManus says they will have a contingent of staff to help with the fridge and freezer replacement program as well as to assist residents with emergency basic needs or emerging needs.
She says the Red Cross doesn't take a blanket approach in dealing with households' needs as everyone's needs are different at different times. McManus says they take a case by case approach.
"We know that there are other programs as well that compliment the Red Cross's recovery operation, that being the Government of Alberta assistance and insurance policies and insurance providers, so we work in collaboration to make sure we don't duplicate effort," says McManus.
McManus says the Red Cross is a sounding board and soft place to land for residents returning and finding problems with which they may be unsure of how to remedy.
"As you start to clean and put things back together you find that there's been gaps, either electricity was out longer than expected or something has transpired in the household that you didn't know before, and we're here to help assist and provide financial assistance but also be that navigator to make referrals in the community," says McManus. "We will help fill the gaps," she adds.
McManus says the Red Cross wants people to be able to share their stories in a confidential and private setting, so they are getting the office and team ready.
"We're not there yet. So I would just note, we're operationalizing our office and team but will be able to provide emergency basic needs assistance on the ground in our office effective tomorrow as well as validating re-entry documentation with the Red Cross so we can provide financial assistance for re-entry," explains McManus.
There are still some individuals who haven't received their initial $600 electronic fund transfer from the Red Cross and McManus says they apologize and ask for people's patience as they work on troubleshooting for those who haven't received assistance yet. She says Red Cross workers on the ground in Fort McMurray will be able to help those who haven't received financial assistance.
McManus says the Fort McMurray fire has become the organization's largest  domestic financial appeal and emergency response. She says it includes sister society members from the American Red Cross working in and around Wood Buffalo.
"As to not tap in on some communities across Canada that are also facing seasonal emergencies and potential disasters our great, great friends from the American Red Cross have come to assist us with 60 personnel on the ground in Alberta," says McManus.
The permanent office for the Red Cross will be open Monday to Saturday from eight a.m. to eight p.m.