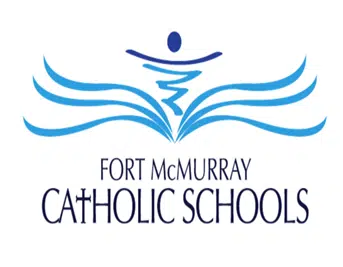 A day after the FMPSD confirmed that Beacon Hill Public School wouldn't open next school year, the catholic board is announcing the same for their schools in the restricted zones.
Father Beauregard and Good Shepherd catholic elementary schools will both remain closed for the 2016-17 year.
In a press release, the FMCSD noted that full access to Beacon Hill and Abasand, where the schools are located, won't be granted in the short-term. Given that information, the district says the schools "will not be ready to operate in a safe and secure manner in September of 2016."
Superintendent George McGuigan said that plans are still being finalized on where the staff and students will be sent for the year.
"Our preliminary review indicates that we will have sufficient space in our remaining schools to support displaced students and staff," he said. "We are looking at ways to minimize the disruption and inconvenience for the students, their families, and our staff."
The FMCSD said they're working closely with the FMPSD and Conseil Scolaire Centre-Nord to gather information on the safety of their facilities in the affected neighbourhoods.
Premier Rachel Notley said prior to re-entry that it could be as late as September before residents are allowed back into Abasand, Beacon Hill, and Waterways. AEMA Executive Director Scott Long has called September an "aspirational date" and that no timeline has been set for a return.