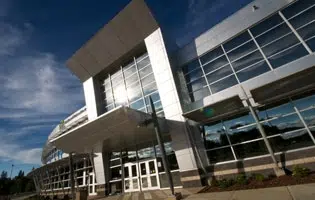 What's better than summer camp?
Free summer camp.
The Regional Recreation Corporation says Scotiabank will send kids to Scotiabank MI Summer Camps for free this summer.
The camps are week-long day camps where kids ages 3-12 take part in activities like sports, interactive games, golf, swimming and more.
Thanks to the generous partnership with Scotiabank, the 2016 summer camps will be provided to local families free of charge.
Scotiabank Regional Senior Vice President, Prairie Region Laurie Stang says Scotiabank is impressed by the people of Fort McMurray and their efforts in rebuilding their community.
He adds the company wants to show its appreciation of its customers and the community by teaming up with the RRC and giving children the opportunity to have fun, learn new activities and enjoy being kids
There are 1,000 available camp spots for kids, 200 for those ages 3 to 5 and 800 for those ages 6 to 12.
Registration for weekly camps during the first session, which runs from June 20 to July 29, will begin on June 13 at 10:00.
Registration for weekly camps during the second session, which runs from August 2 to September 2, will begin on July 18 at 10:00.
Registration can be done online, in person, or by phone.
There is a $3 administration fee for applications made online.
To register:
By phone: 780-791-0070
Online: macdonaldisland.ca/misummercamps
In person: at Guest Services at the Suncor Community Leisure Centre.