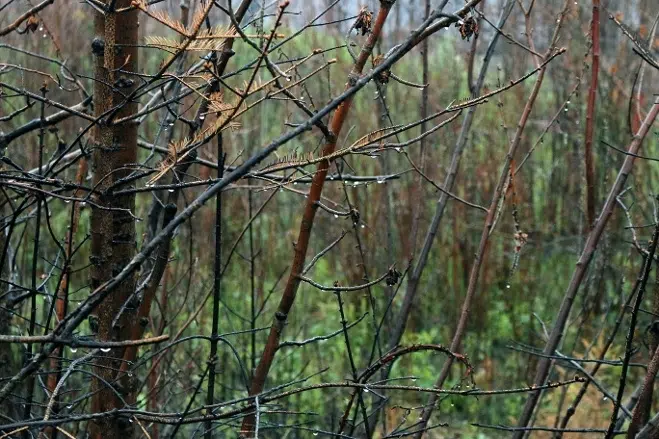 Despite the current downpour in Fort McMurray, the north western portion of the Forest Area remains very dry.
That's according to Wildfire Information Officer Shannon Stambaugh who adds warm dry conditions are expected to return on Friday, increasing the wildfire hazard.
Stambaugh says the current fire hazard index level is moderate but it will take a significant amount of rain to reduce the wildfire hazard further.
Stambaugh says residents and visitors are reminded for their safety and the safety of firefighters, please stay away from areas where firefighters are working as well as areas of burned forest.
She says burned root systems are weakened and trees can fall at any time and smouldering ground fire and hot spots are not safe to walk near.
Despite the rain, the fire ban is still in effect for the Fort McMurray Forest Protection Area as well as in the Urban Service Area.