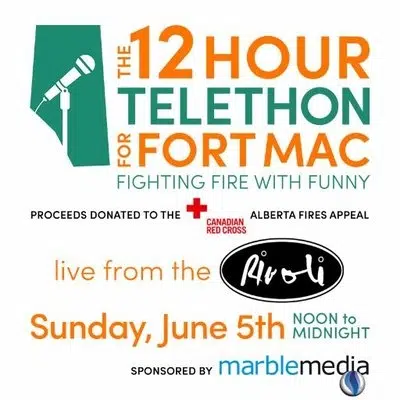 A contingent of comedians are hoping to fight fire with funny.
The 12 Hour Telethon for Fort Mac is happening tomorrow and will be broadcast live from the famous Rivoli in downtown Toronto.
Some of the biggest names in Canadian comedy, sketch and music will be performing from noon until midnight to raise funds for the Canadian Red Cross Alberta Fires Appeal. Some of the performers include Sean Cullen and Colin Mochrie who was recently in Fort McMurray for Keyano's Affair for the Arts
If you're not in Toronto you can catch all the action live-streamed on Facebook.
To donate text HUMOUR to 45678.
A link for details is here.