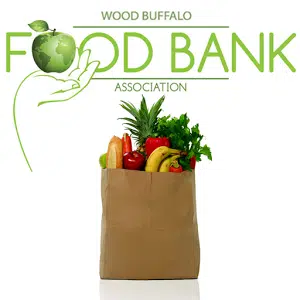 "If it's not safe for you, it's not safe for your neighbours."
That's what the Wood Buffalo Food Bank is trying to get across to McMurrayites after a warning from Alberta Health Services. Food Bank Executive Director Arianna Johnson said the agency warned her after some returning residents were overheard at a welcome centre saying they would be donating the food in their cupboards to the organization.
"Please don't do that," Johnson said. "Because we've had to throw all that kind of stuff out, and it's a very onerous task for my staff."
There hasn't been a confirmed case of this happening, but after the warning staff have had to closely examine every donation they are receiving.
Johnson added that they've been working to throw out the food left in their facility for the past seven days, and they're still working on washing non-perishable cans for use.
She's hoping to get an AHS inspection done by Monday, which would clear the way for the social profit to open their doors for the first time since the evacuation.