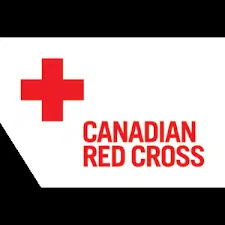 The Canadian Red Cross is committing $50 million  more for community initiatives in the region affected by the devastating wildfires in Alberta.
The announcement was made this afternoon at the Oil Sands Discovery Centre.
The support is meant to encourage community recovery initiatives through grant opportunities for organizations and municipalities to plan projects or events intended to rejuvenate the spirit and vibrancy within the communities.
President and CEO, Canadian Red Cross Conrad Sauve says "When responding, the Red Cross works alongside community groups to strengthen local initiatives or services and to avoid duplicating efforts. By working collaboratively, we are confident that Fort McMurray and its surrounding communities will build back stronger than before."
Sauve says the funding is not limited to the city, as some will go First Nations and smaller communities as well.
He says so far $125 million has been donated and that's without matching amounts being added in and $115 million has been spent looking after immediate needs.
Many evacuees have yet to receive funding from the Red Cross and Sauve says they're closing the gap to make sure all evacuees get funds, adding patience is still needed.
Sauve says the fire was unprecedented and deserves an unprecedented response.
An advisory group will be created to determine how the money will be spent.