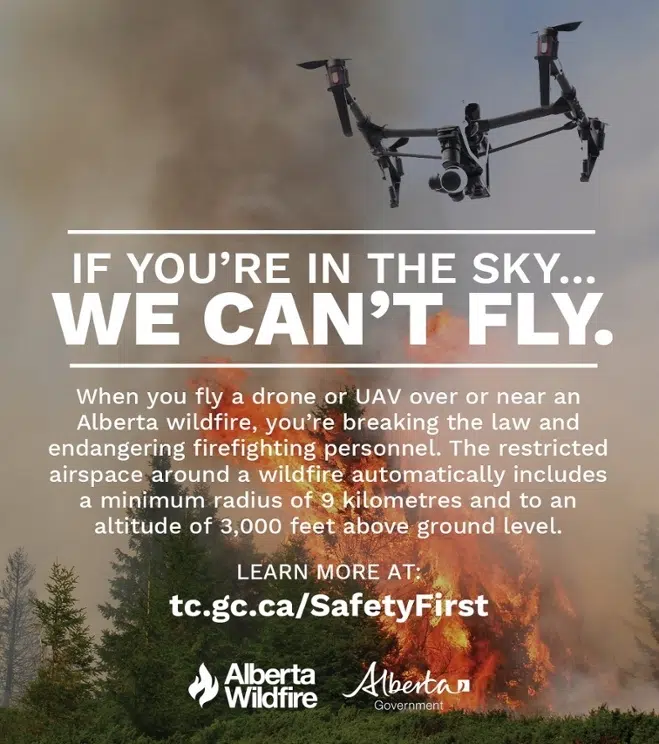 Flying a drone or UAV over or near an Alberta wildfire is against the law.
That message today from Alberta Agriculture and Forestry.
An unauthorized drone flight can cause disruption to firefighting efforts.
AAF says before anyone flies a drone they should know the rules that apply and follow them.
The ministry warns not following the rules can result in a fine of up to $25,000 and impact firefighting efforts.
Alberta Wildfire Manager Chad Morrison says the airspace is already busy and if there's no check-in by the drone flyer, it can't be tracked.