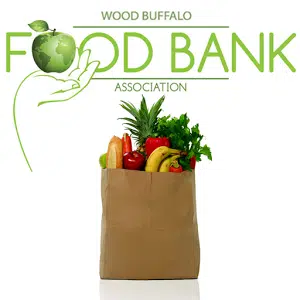 The Wood Buffalo Food Bank is hard at work getting their space cleaned and ready to assist clients again.
A re-opening date hasn't been set yet, but when it is, the food bank will have new hours.
Executive Director Arianna Johnson says they'll be open Monday to Friday from 10 a.m. to 7 p.m.
Johnson says you'll need to bring your Red Cross number and evacuation registration form or ID on your first visit and for subsequent visits you'll need to bring the box from your first visit.
When you arrive at the food bank, you'll get in line and complete a short Client Intake form, along with an extras list, with one of the workers on site.
You will then receive your hamper.
The objective of the WBFB is to keep the process as simple as possible for citizens to receive assistance.
Hampers will be provided on a weekly basis until September 1.
After the tentative set date of September 1 and evaluation of need, the WBFB will return to normal operations of monthly hampers and booking of appointments.
Johnson says at the moment staff may not be answering the phone at all times, but residents can keep up to date by following their Facebook and Twitter accounts.
Link for the Wood Buffalo Food Bank: http://woodbuffalofoodbank.com.s178952.gridserver.com/
on Twitter: https://twitter.com/wbfoodbank
on Facebook: https://www.facebook.com/Wood-Buffalo-Food-Bank-Association-149900681755337/