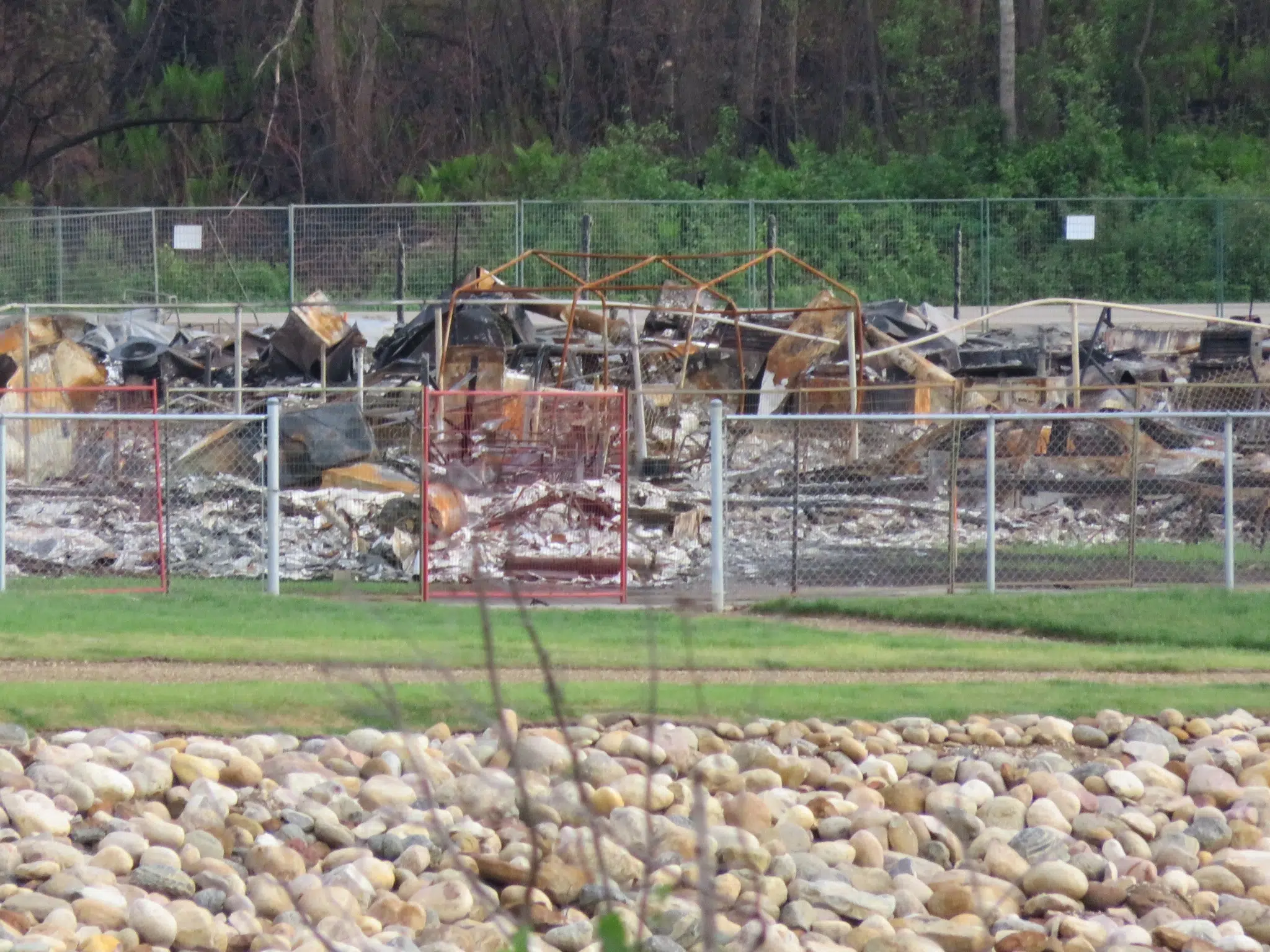 Provincial officials were grilled by RMWB Municipal Council on Tuesday afternoon as councillors attempted to understand the environmental testing being done to ensure public safety.
Top of mind was the announcement from Premier Rachel Notley that the re-entry date for Abasand, Waterways, and Beacon Hill had been indefinitely delayed due to heavy metals and other toxins in the debris.
Councillors Colleen Tatum and Allan Vinni questioned whether enough testing had been done in other damaged areas. Officials from Alberta Parks and Environment said 40 samples had been taken from Abasand, Waterways, Beacon Hill, Silin Forest Road, and Dickinsfield. Damaged areas like Saprae Creek, Stone Creek, and Wood Buffalo weren't subject to the testing.
"I'm not comfortable with the level of testing," Tatum said, questioning how areas could be deemed safe without testing.
Officials touted the use of a posi-shell tacifier, which is being sprayed on the debris fields. The substance has been used in the local landfill and for fire damage in Australia to keep contaminants out of the air, protecting other neighbourhoods. The tacifier has been fully applied to Stone Creek, but isn't expected to be complete until June 12.
That date stuck in the mind of Councillor Vinni, who suggested that council had been shut out of the decision-making process when it came to re-entry. The Ward 3 representative said that 75% of councillors had supported beginning re-entry on June 12 for safety reasons. That number hasn't been confirmed, but other councillors have suggested to our newsroom that there was significant opposition to the June 1 date.
Vinni accused the officials present at council of putting a "political spin" on the environmental information.
"I don't trust anything you say," Vinni said to the officials of the environmental data, adding that dioxins are a "nasty thing" that can cause developmental and reproductive defects.
Premier Rachel Notley said in a press availability earlier in the day that there had been no political pressure to move the re-entry date up. She said that her government had relied on a "consensus" decision of experts in the medical, firefighting, and resettlement fields. She admitted that there hadn't been consensus on council, but they were moving forward with the support of Mayor Melissa Blake and the majority of council.
Officials did say that further testing is being conducted with a focus on public health concerns, and they are constantly monitoring the particulate matter in the air. The results of the additional samples could take as long as three weeks to come back.
Tacifier application is 60% complete as of today, but hasn't begun in areas like Saprae Creek. Vinni said he didn't understand why the area was still slated for a June 3 return given that one-third of the homes had been destroyed. Officials say due to the fact that most properties in the area are acreages, contaminant spread isn't as much of a concern.
Re-entry was green-lit by the province Tuesday, and it is set to begin Wednesday with the lower townsite, Anzac, Fort McMurray 468 First Nation, and Gregoire Lake Estates.