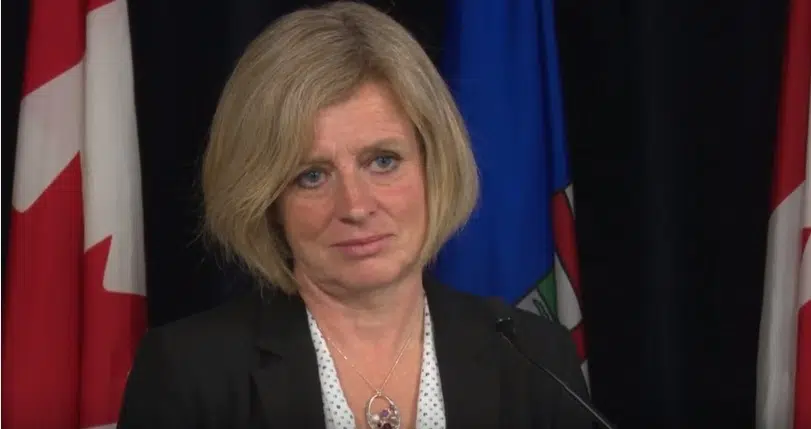 Residents whose homes survived in Abasand, Waterways, and Beacon Hill won't be able to return on June 4.
In fact, they may have to wait as long as September, according to Premier Rachel Notley.
The Premier announced the two-to-three month delay at a press conference in Edmonton on Monday afternoon alongside Mayor Melissa Blake. Chief Medical Officer Dr. Karen Grimsrud made the recommendation after toxic material was found in the debris fields of the damaged neighbourhoods.
"The ash has a very high pH," she said. "Which makes it caustic and may cause both skin and respiratory irritation and burns."
Grimsrud added that heavy metals like arsenic have been found in the samples, along with poly-aromatic hydrocarbons at levels above what's recommended for public health.
The decision affects 567 homes that are still standing in the areas, displacing an additional 1,500-2,000 residents. Notley said between 7,500 to 8,000 residents were already displaced by the destruction of homes.
The areas are being sprayed with a "posi-shell" substance that will keep the ash out of the air, protecting others in the city from the toxins. The spray is commonly used in landfills across North America, and Notley said officials in Australia have successfully used it on wildfire ash in the past.
"Health and safety remains our top priority," said Notley.
Mayor Melissa Blake said the delay was somewhat expected.
"I'm not surprised that we have the news we have today," she said. "It's a little disappointing."
The delay will not affect residents in Grayling Terrace and Draper, neighbourhoods which were initially grouped with Abasand, Waterways, and Beacon Hill for their return dates.
Arrangements are being made with the municipality for residents in the affected areas to go in to retrieve personal belongings. They will have to wear protective gear, and will be accompanied by RMWB officials to ensure they do not stay in the area.
Temporary accommodations are also being sorted out for these citizens.
There was no exact timeline provided on how long the cleanup will take, with the two-to-three month timeline being a rough estimate. AEMA Executive Director Scott Long said most of the ash will be transported to the landfill, though further tests will be done to ensure that is a safe option.
The premier also announced that the provincial state of emergency will be extended for the RMWB until the end of June, ensuring the region has the financial and logistical supports needed to engage in a safe re-entry process.
Residents in the lower town site, Anzac, Gregoire Lake Estates, and Fort McMurray 468 First Nation are set to return on June 1st in the first phase of the voluntary re-entry. The complete schedule can be found here. (Please note the delays have not been reflected in this timeline)