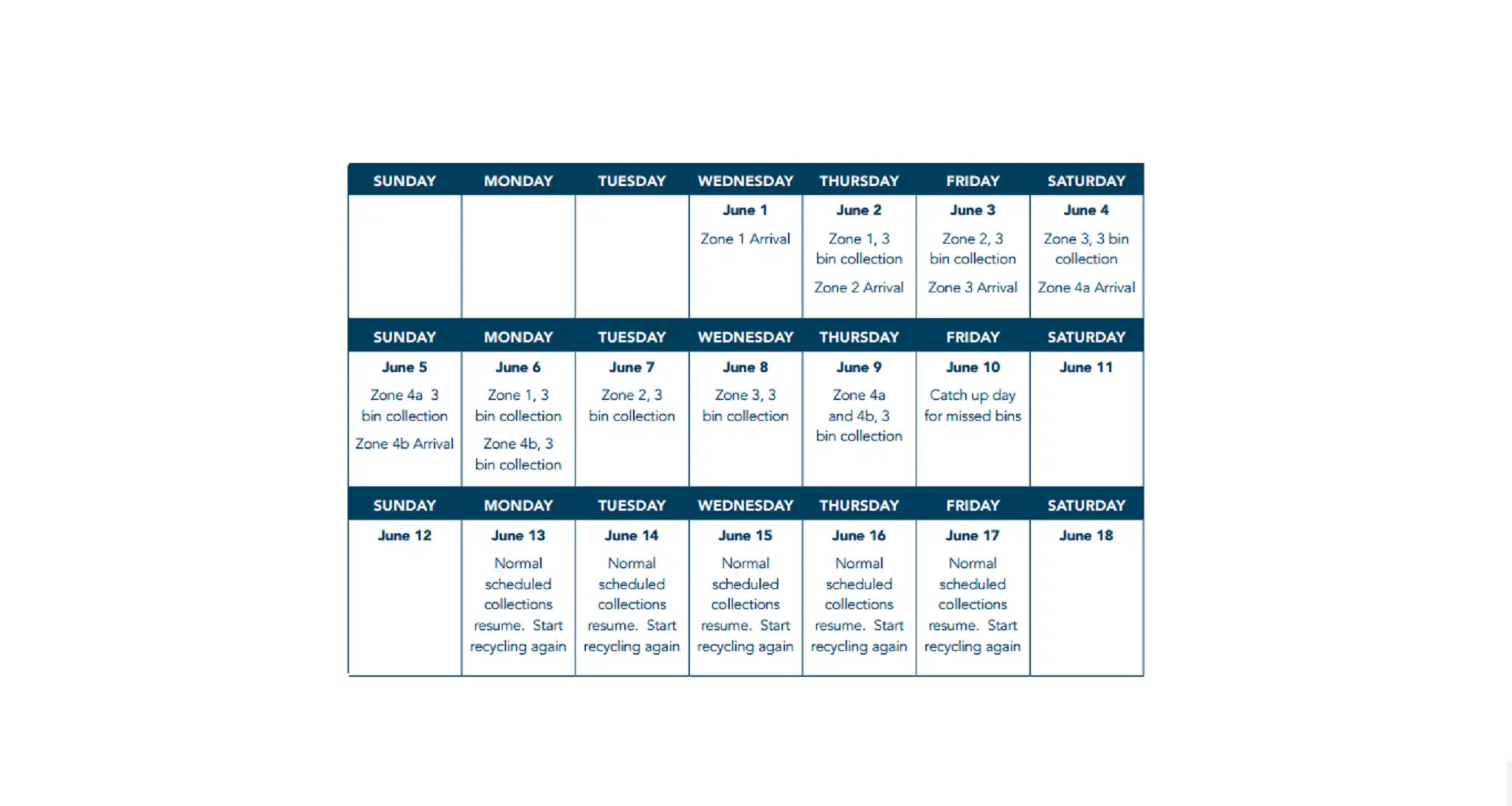 Fort McMurray residents will be returning to emptied waste bins.
The city emptied the bins during the evacuation period and says all three residential bins may be used for solid waste between June 1st and 10th.
The bins will be picked up according to a schedule you can view through a link on the news website.
There will be no recycling during this period.
Regularly scheduled waste and recycling collections will begin again Monday, June 13.