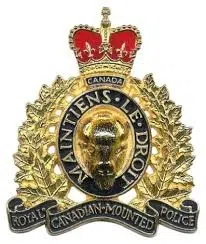 The police are ready for the return of citizens to the RMWB.
Wood Buffalo RCMP sent out a press release Tuesday afternoon announcing that their Timberlea detachment had re-opened and they are now back to full functionality. The detachment had been evacuated along with the rest of Fort McMurray on May 3.
After that evacuation, they say members continued to serve in order to ensure the safe exit of the region's 85,000 residents. Local uniformed officers were relieved by members from other detachments, but most have now returned to work. 79 officers from across the country continue to supplement the force to help them with security patrols of the area.
"We know that people are understandably concerned about the property they left behind," Superintendent Rob McCloy, the officer-in-charge for the Wood Buffalo detachment, said in a statement. "We are working hard to keep the things safe until they can come home."
Alberta Emergency Management Agency Executive Director Scott Long said this morning that the RCMP will play a "key part" in the re-entry, from traffic control to monitoring the situation. He said 300 RCMP officers will be on the ground, and the conversation to lift the heavy presence hasn't occurred.