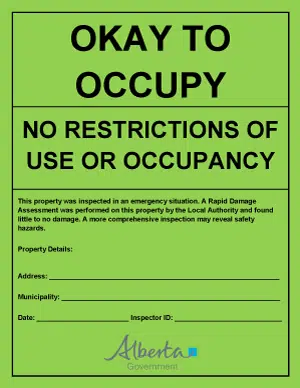 A rapid damage assessment tool is being used by residents and insurance adjusters to survey homes affected by the fire in Fort McMurray.
At a presentation to Council this afternoon, the on-line tool was explained and demonstrated.
The tool uses an imaging technique to get pictures of homes and neighbourhoods from multiple perspectives.
Residents can type in their address to see before and after pictures of their residence and get a fire report, indicating whether or not their home can be occupied upon return to Fort McMurray.
Rapid damage assessments were done by safety codes officers (SCO)on all fire-affected areas. The SCOs have the authority in a given jurisdiction to inspect structures as per the province's safety codes act.
The assessments used a four colour identification system, so residents will come back to either a red, green, yellow, or blue placard.
If there is a red or yellow placard on a house, further information on what this means for re-occupation of the house will be provided prior to re-entry. If you do not have a placard on your house, your home is safe to occupy after the evacuation order has been lifted and in accordance with re-entry timelines announced.
The website for the on-line tool is firemap.rmwb.ca