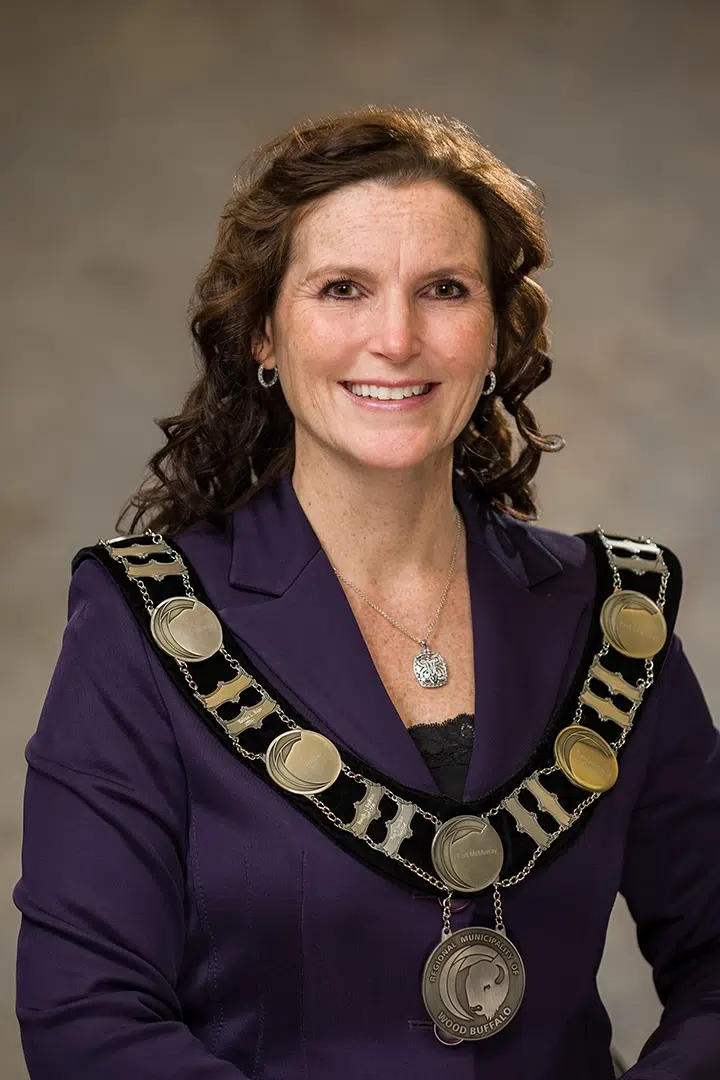 At a press conference this afternoon Premier Rachel Notley spoke to media, RMWB Councillors, and others from Fire Hall 5 after a brief tour of the city.
In her address, Notley said a number of things must be done before it's safe to allow residents back to Fort McMurray. She says a damage assessment must be completed, utility services restored safely, and added the full effect on the country and the province has yet to be determined.
Among some of the positives, Notley says the first convoy of pets left behind have arrived in Edmonton and Suncor remains secure.
Mayor Melissa Blake says residents cannot return home soon, but she is certain residents will call it home again. Blake expressed her great appreciation for the helping hands, donors, and volunteers. She pointed to First Nations people as an example of the helping hands and added she's seen the dedication to saving the community.
RMWB Fire Chief Darby Allan spoke next, telling people he's seen a lot of media attention on himself and use of the "H" (hero) word in reference to him. He played that down, offering up examples of the firefighters, volunteers, administration, and others who he says, are the "real" heroes.
Allan says the fire is a significant fire, unprecedented by the rate of spread. He added that he didn't believe there was anything else that could have been done.
Allan also thanked the residents for their patience, the messages of support and the offers of assistance.
Chad Morrison from Alberta Wildfires updated the crowd, saying the fire had moved east, but that the cooler temperatures were allowing firefighters to get closer to the fire today.
Morrison says they put in a number of dozer guards and are holding the line on the fire.
The blaze is approximately 204,000 hectares in size and has moved easterly. Earlier today the hamlet of Janvier was given an evacuation order and the hamlet of Conklin asked to be on standby for evacuation, but those were rescinded an hour later.