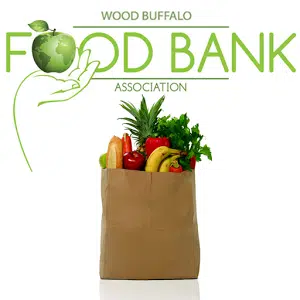 The Wood Buffalo Food Bank Association (WBFBA) is changing the way its volunteers sign up for and track their hours of service.
The association announced today that it is transitioning from its current paper-based registration system to one that is entirely online.
Food bank volunteers can now visit a link on the WBFBA homepage to sign up for hours at the local warehouse and keep their contact information up-to-date.
Volunteers can view all available time slots through the new addition to the website and will be able to sign in and out for their shifts on an iPad provided at the warehouse.
"I think it's very important for us to be able to track our volunteers accurately and make things as easy as possible for them when coming to volunteer," said Arianna Johnson, WBFBA Executive Director.
"It's really just about streamlining and modernizing our systems to make things easier."
Johnson also noted the positive impact the change will have on the administrative process at the Food Bank, reducing the amount of paperwork to be done each month.
The WBFBA is requesting that anyone who would like to volunteer with others as a group call the Food Bank at 780-743-1125 to book their time slots.