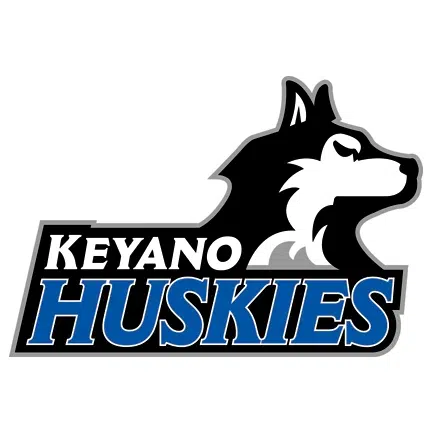 A successful local hockey program has been given the pink slip.
The Keyano College Huskies men's hockey team was axed in the college's budget Friday in a cost cutting move.
"This was a very difficult decision and speaks to the seriousness of regaining our financial footing," said Tracy Edwards, the college's new president and CEO. "I want to thank the coaches and players for all they have done as ambassadors for Keyano College. We will be sure to work with students who would have been returning to the team in the next academic year to ensure their needs are met."
The decision comes after the Huskies completed their most successful season to-date, finishing with a bronze medal in the ACAC. Many league insiders saw the team as a strong contender for the league title next season.
In a public Facebook post, former Huskies forward Levi George vowed the team would fight the decision.
"Most players on the team wouldn't have the opportunity at not only sport, but receiving an education anywhere else," the left winger wrote. "[We] took pride in wearing YOUR name on our jersey."
"Not only did you shut us down but [you] didn't give us an opportunity to reach out and try to receive help from the surrounding community."

Edwards noted the 2016/17 budget is balanced at the college, and puts them in a "much more stable position" to move forward to meet the needs of the community. Last year, Keyano cut 12 programs and let go of 21 staff to help relieve financial pressure. This spring, they axed another 21 jobs, including several Huskies positions.