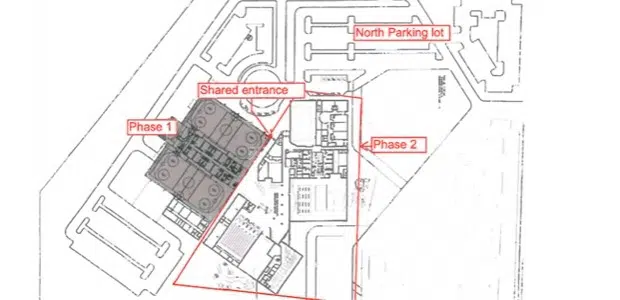 Following council's 8-1 vote on Tuesday night to postpone construction on Phase 2 of the Northside Multi-Use Recreation Facility, public opinion has been mixed.
The decision came after hours of debate on design plans for the facility, originally slated to be built concurrently with Phase 1 of the project.
As a result of Tuesday's vote, the two phases will now be treated as standalone projects, costing local taxpayers an additional $30 million.
According to one McMurrayite, the Regional Municipality of Wood Buffalo (RMWB) failed to perform its due diligence in consulting residents before changing the construction plans.
"I don't know why you couldn't build it all just as one and…save time and money, especially with people being so excited about it," said the man, expressing his initial interest in the project.
"I remember going [online] and voting for the bowling alley instead of the curling rink, but now that they're not doing it is a little disappointing."
A movie theatre and bowling alley originally included in the Phase 2 plans were deemed unnecessary and axed at Tuesday's meeting to expedite negotiations.
Councillors voted to move forward with Phase 1 as a result of the need for more ice rinks in Fort McMurray, making it a priority.
Some locals are in favour of the design changes, saying they support council's reorganization of the project.
"The movie theatre and the bowling alley can wait for hockey and ringette. I think that [construction of Phase 1's twin arenas] should be the priority." shared one young man.
Another local commented, saying that regardless of when or how the facilities are built, they will be a positive addition for Fort McMurray.
"We should be proud of the project. It's a really great program and it will be really help the community." said the resident.