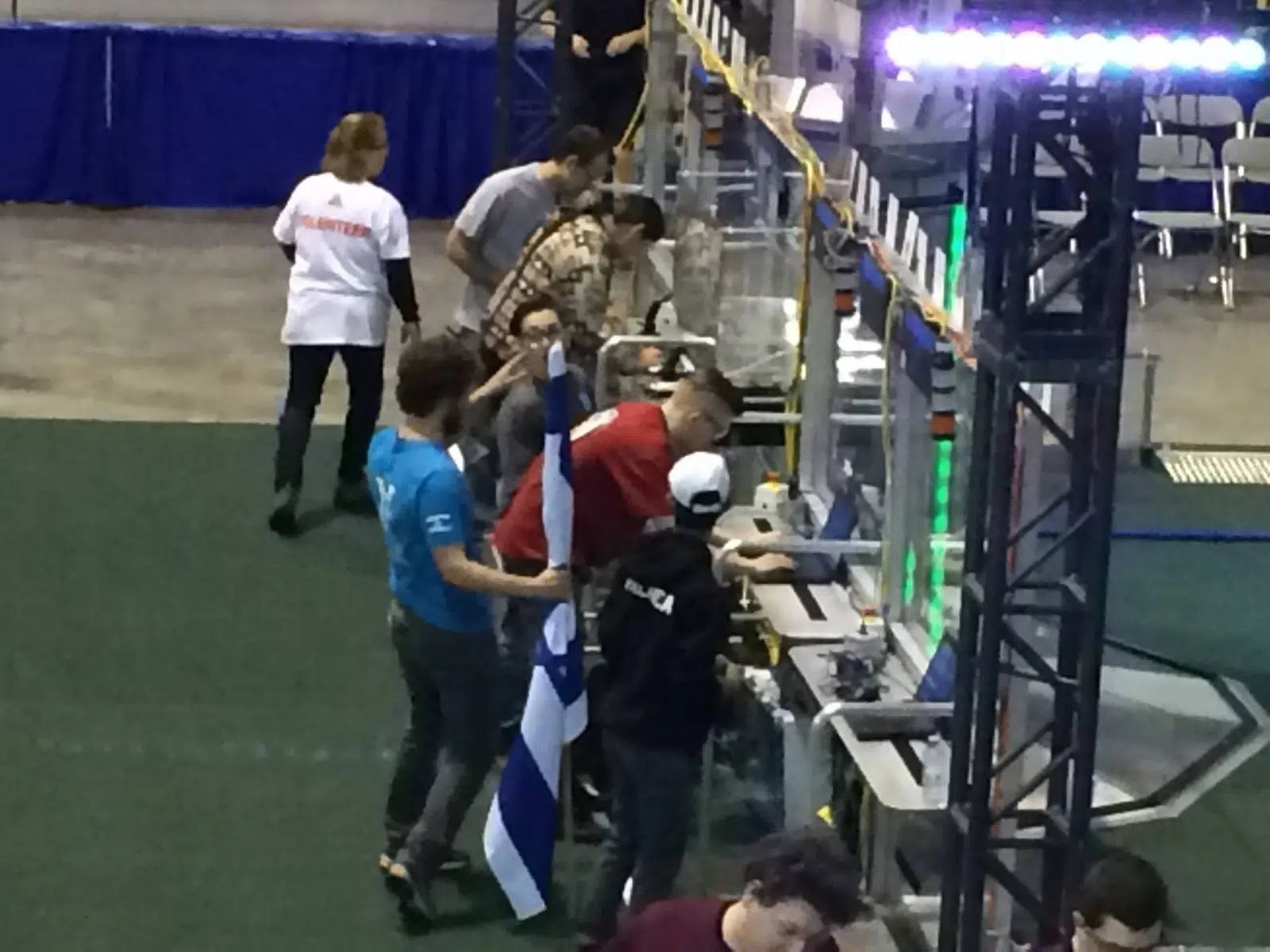 Some Fort McMurray students are heading to St. Louis for the First Robotics World Championships.
Father Mercredi High School teacher Tom MacIsaac says Team # 4625 was part of the winning alliance at the FRC Western Regional that captured gold.
"The team is heading to St. Louis on the 26th of April until the first of May, and that tournament is a world tournament. There are teams from all over the world, from several countries, and that's going to be a tremendous event," says MacIsaac.
MacIsaac says he likens the competition to the Olympics of robotics as a number of tech companies and schools are in attendance looking for future programmers and engineers.
He adds there are millions of dollars in scholarships up for grabs at the championships.
"There's pretty close to a little over $16 million in scholoarships that are offered to participants in this, that's American scholarships, and also half a million dollars in scholarships for engineering schools in Ontario, so these are going to be available to the students to apply for and to look into," says MacIsaac.
He adds many of the students come to realize they can have a career in the field of programming and engineering.
A link to follow the team's progress is here.
Picture courtesy of Father Mecredi RSports.